CLOUD PERFORMANCE
BENCHMARKING
How to verify your public cloud connectivity to AWS, azure, google or alibaba cloud
Cloud Performance Benchmarking
This solution description covers testing public cloud connectivity. Testing inside a cloud, perhaps a specific service chain, is covered on a separate page. The requirement to benchmark the performance to and from a cloud usually occurs for a few different reasons:
At selection time, when you are checking performance ahead of a deployment / purchase.
During live usage, to periodically re-verify performance during quiet traffic times.
To aid cloud connectivity troubleshooting.
Having a good baseline of cloud connectivity metrics is vital, in order to be able to predict the performance you can provide to your cloud services users. 
The critical parameters to measure are:
Throughput
Packet-loss
Latency
Jitter
The path from the public cloud to your end users is often made up of components from different suppliers, including of course your own corporate network elements. Even when buying a managed service, unless your provider has physical connectivity right to your building, the last mile will be provided by BT, Virgin or another third party.  This makes guarantees difficult to make and keep, re-enforcing the need for connectivity benchmarking.
To solve the above issues, Frame recommends Netrounds for cloud connectivity benchmarking. Netrounds software Test Agents can be deployed in the cloud and then generate the required synthetic test traffic between themselves, to fully test and load a connection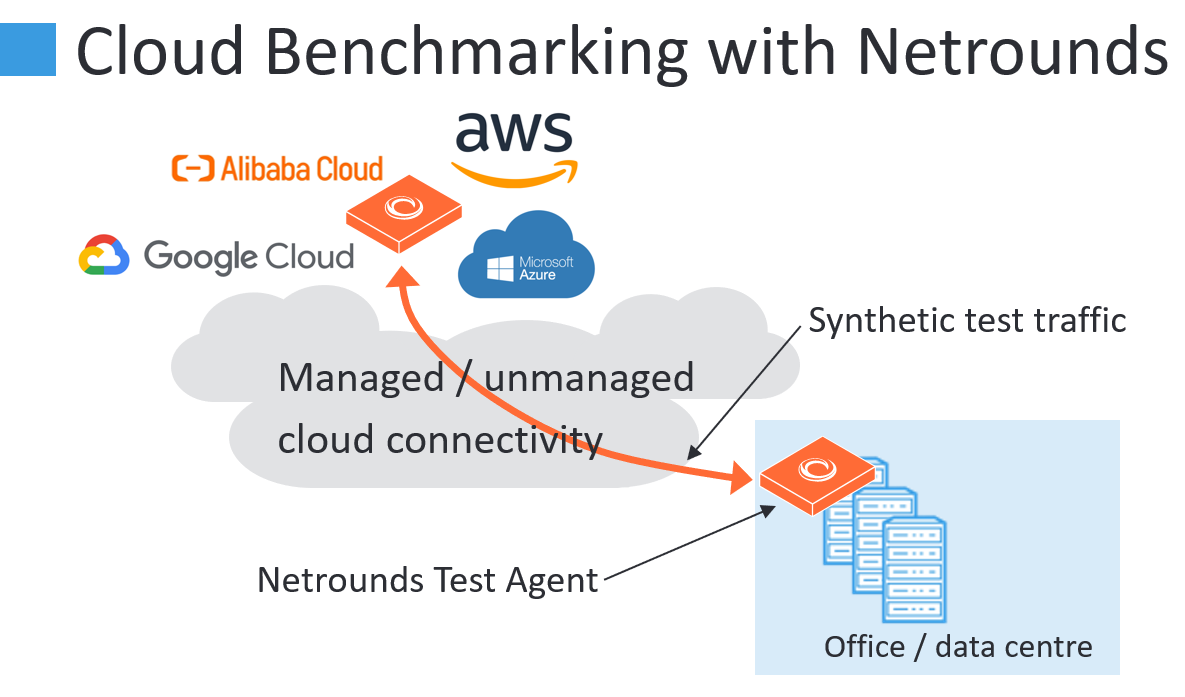 Why we love Netrounds for public cloud benchmarking
Cloud native solution, easily deployed to the cloud
Support for AWS, Azure, Google cloud and even Alibaba Cloud.
Deployment options, on prem or cloud.
Graphical test builder simplifies test creation
Automatic report generation
Scheduler available to automatically repeat testing as required.
Set your own thresholds for all tests
Multiple software probes can be joined together to enable massive throughput testing
Able to be extended to continuous monitoring
Please contact Frame to find out more and to arrange your free trial today.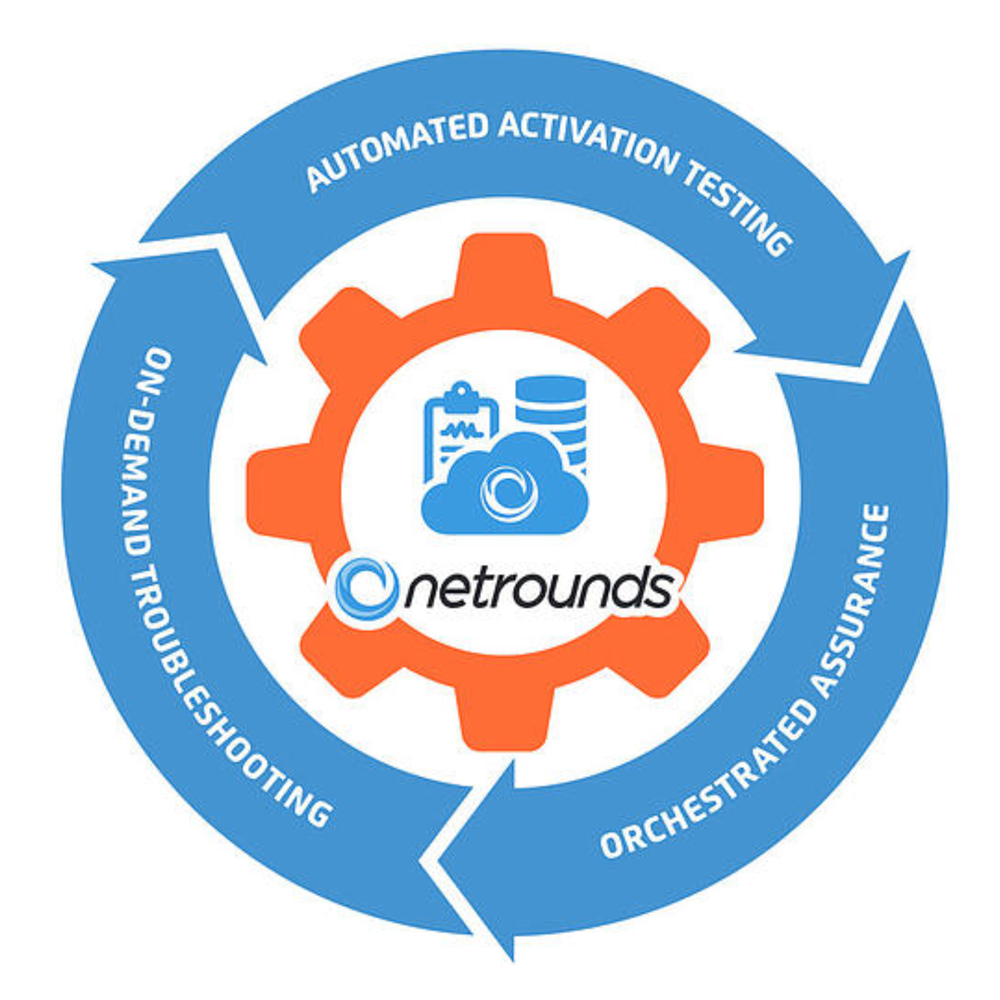 Software based active test and assurance platform for enterprises, communication service providers and cloud providers.