Its unlikely the lady in the image ever experienced breaking, or painfully distorted audio on an internet conference call, but if she had, perhaps she would have reacted the same way.
Conference calling from home is now a daily occurrence for many.  Its easy to think you can rely on Zoom, WebEx, GoToMeeting and others to always deliver great audio quality, but sadly its not always the case. Of course, it's often not their fault, but the end result is the same:
Missed words
"Can you repeat that please, you dropped out".
Frustration
All leading to lost productivity
So, ensuring your conference system is always delivering good quality audio is extremely important, now more than ever.   Fortunately, there are some simple to deploy systems on the market that can get you the visibility of audio quality that you need.
Measure audio quality proactively
Schedule regular testing
Track audio quality over time
Automatically alert when quality drops
Delivered as a cost effective cloud based service for rapid rollout
Frame Comunications recommends the Opale Systems MultiDSLA product. Fast to deploy, with great support and low upfront costs to get your started.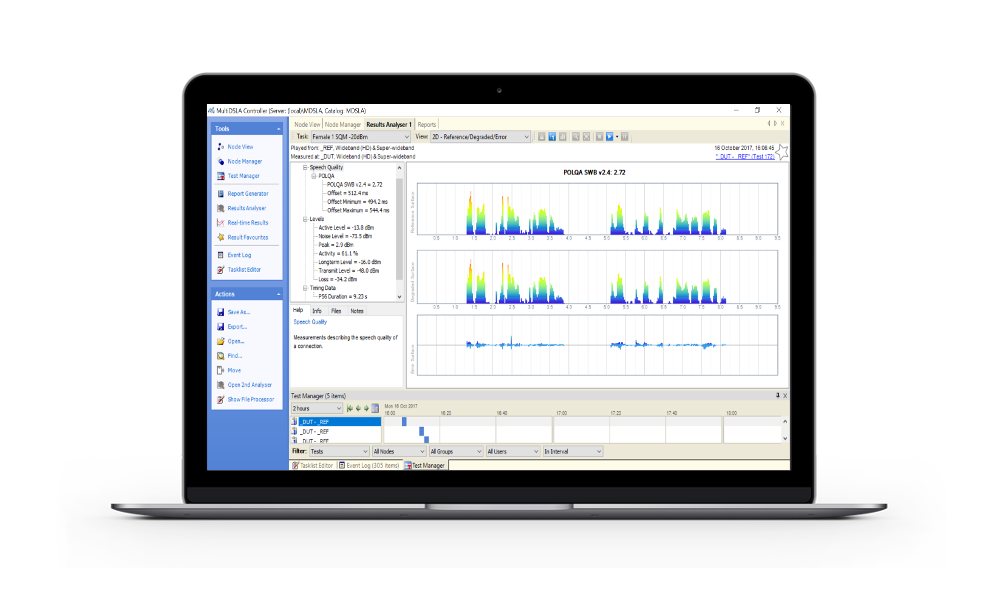 Opale Systems MultiDSLA dashboard is simple to use and highly configurable
For a more detailed look at home worker conference call audio quality monitoring, please see this page:
In some cases, it may be Network congestion causing the issues, for solutions looking at network troubleshooting, please see this page:
Home working network troubleshooting