Sandvine's TCPA can really have a dramatically positive effect on a network, especially one that is seeing packetloss.
TCP represents between 85% to 90% of fixed access internet traffic, and as much as 96% of mobile traffic, and TCP Accelerator applies acceleration to practically all of it, including:
1. Uploads and downloads: acceleration is applied to upload and download traffic
2. Any application: the default configuration accelerates traffic agnostic of application, protocol, service, etc.
3. Encrypted traffic: with more than 70% of traffic now encrypted, it's critical that solutions work with encrypted traffic, and TCP Accelerator does
4. HTTP2: fully supported
The only TCP that isn't accelerated is the traffic that shouldn't be accelerated. For instance, if the traffic originates from a specialized device (e.g., a sensor or probe) that should be omitted from TCP acceleration, then TCP acceleration is not applied.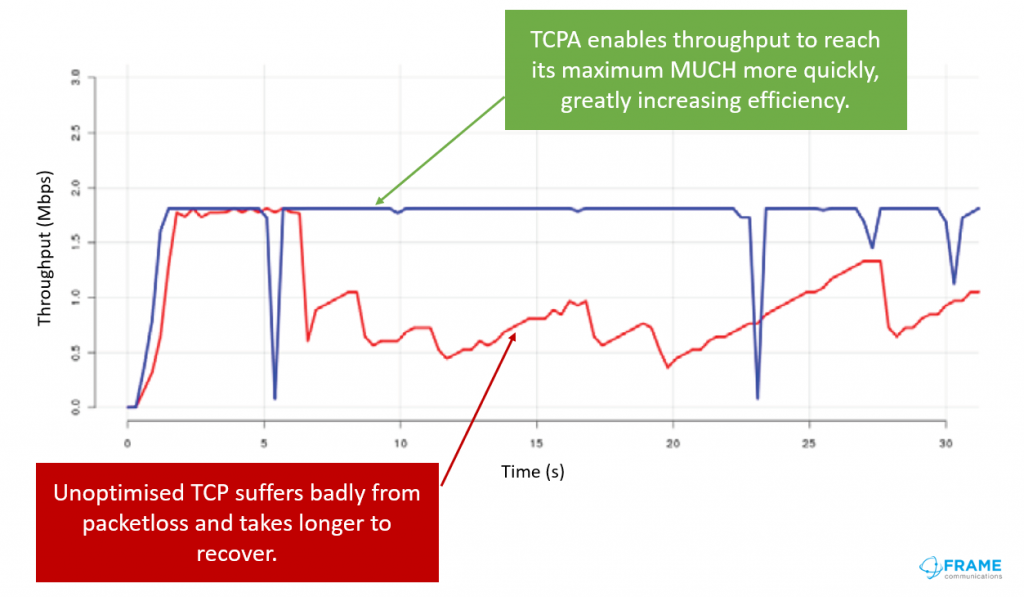 TCP Accelerator can be deployed in any type of access network, with any combination of access technologies (e.g., Cable, DSL, 3G, 4G, WiFi, Satellite, WiMAX, etc.).
In mobile networks, TCP Accelerator even supports deployment in shared RAN environments with a Multi-Operator Core Network (MOCN).