REMOTE BRANCH OFFICE
TROUBLESHOOTING
Avoid costly truck rolls and find issues before they impact end users
Headquarter to Branch office connectivity troubleshooting
Fault finding a large, distributed network of remote offices / locations can mean costly truck rolls and be extremely time consuming.

Many businesses and other enterprises operate from a Headquarters to multiple branch offices / retail / industrial locations. Sometimes operations span across national or international boundaries.  Reliable high quality data interconnect to all remote locations is often critical, failures could interrupt work, production or prevent sales.
Why classical monitoring is not good enough
Firstly, lets define what we at Frame mean by "classical monitoring". This is typically SNMP or syslog based, sometimes it could even extend to examining logfiles. This type of monitoring is passive, its "readonly" and additionally, it is only as good as the data sent to SNMP / syslog and so on. This Management level data is typically polled, so IF the data indicates a problem at the service level, once it is polled, you will be aware.  Telemetry can overcome the polling issue, so the poor data can be received faster.
Can classic monitoring tell you when a remote branch location is experiencing poor browsing or VoIP quality? Its highly unlikely. 
More likely is that a user at the remote site will complain.
As shown in the first image, there are multiple types of failures and multiple possible failure locations. For example, in complex networks, configuration errors can often creep in. Classic monitoring will not see anything wrong. Only by looking at the service, will an error be visible.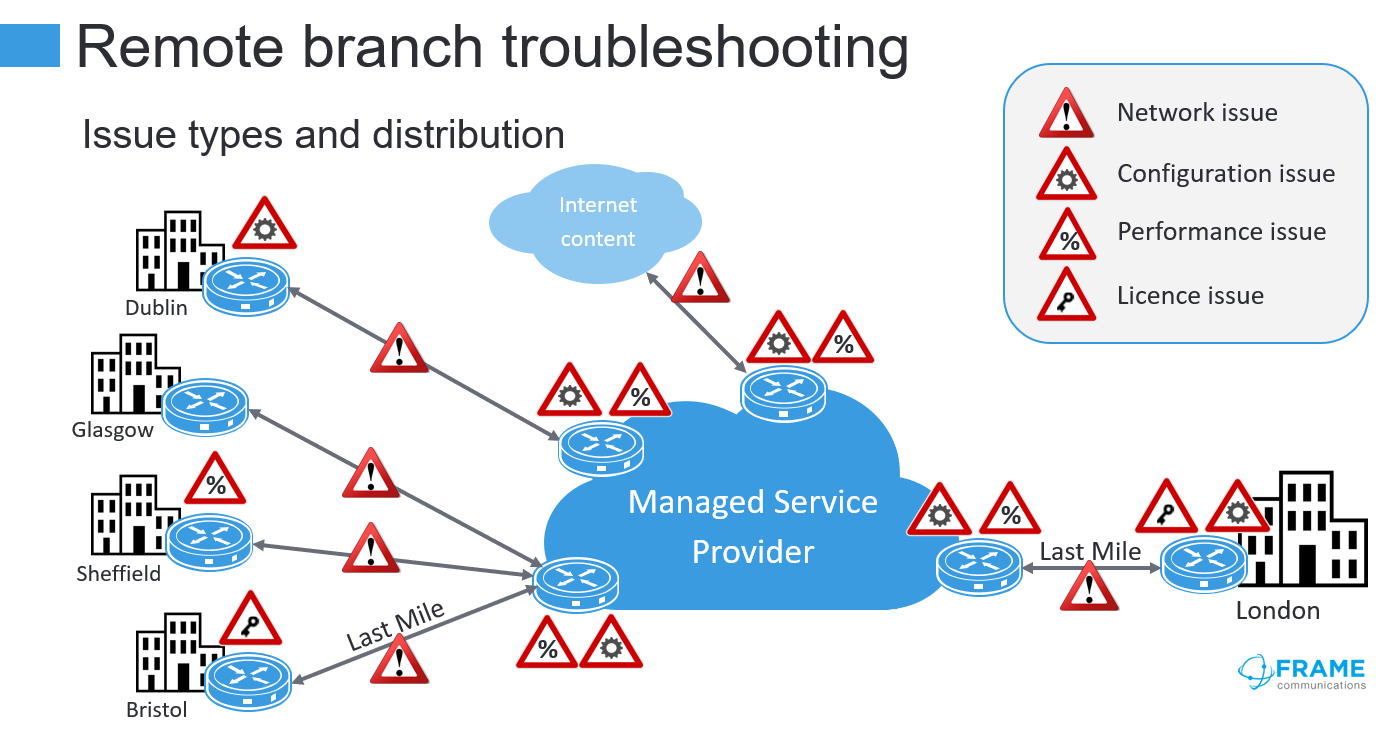 Service based monitoring
Software based, centralised monitoring, is the key to minimising truck rolls.
In order to cover as many different types of faults and locations, it is necessary to focus on the underlying service being delivered and get away from thinking about only monitoring physical hardware.  For service based monitoring, there are essentially two choices:
Passive – inspecting user traffic
Active – creating synthetic user traffic for monitoring
Both will reveal how the service being delivered is performing. Critically, Active monitoring doesn't depend on user traffic and can thus find issues without user traffic. This is critical to try and find issue ahead of users.
Best in class companies :
Constantly, actively monitor key services
Fix issues BEFORE customers are even aware of problems
Work remotely and avoid unnecessary truck rolls
Continue to passively monitor management KPIs
Use automation where possible
Netrounds Active Assurance
To meet the best in class needs for the remote, proactive troubleshooting of branch locations, Frame recommends Netrounds Active Assurance solution.  Netrounds light weight software Test Agents are deployed around a network and continuously test connectivity.  They report results back to a Control Centre, which acts as a single integration point.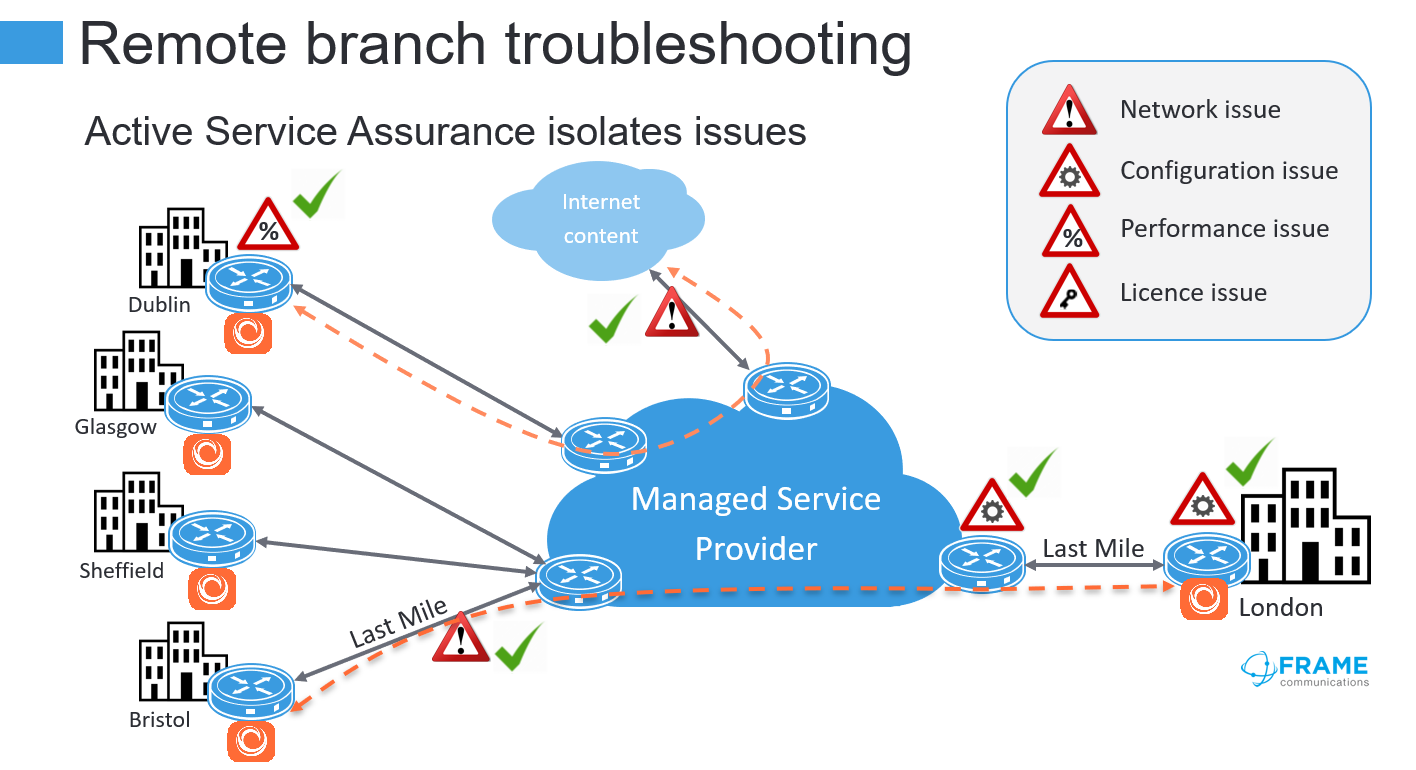 An issue seen in any path is instantly highlighted, enabling the fastest possible rectification actions to be taken. If an orchestrator is available, it can take automated remedial actions in response to pre-defined issue scenarios and then request retest, to confirm corrected performance.  Over time, automated scenario handling can build up, meaning human intervention is minimised.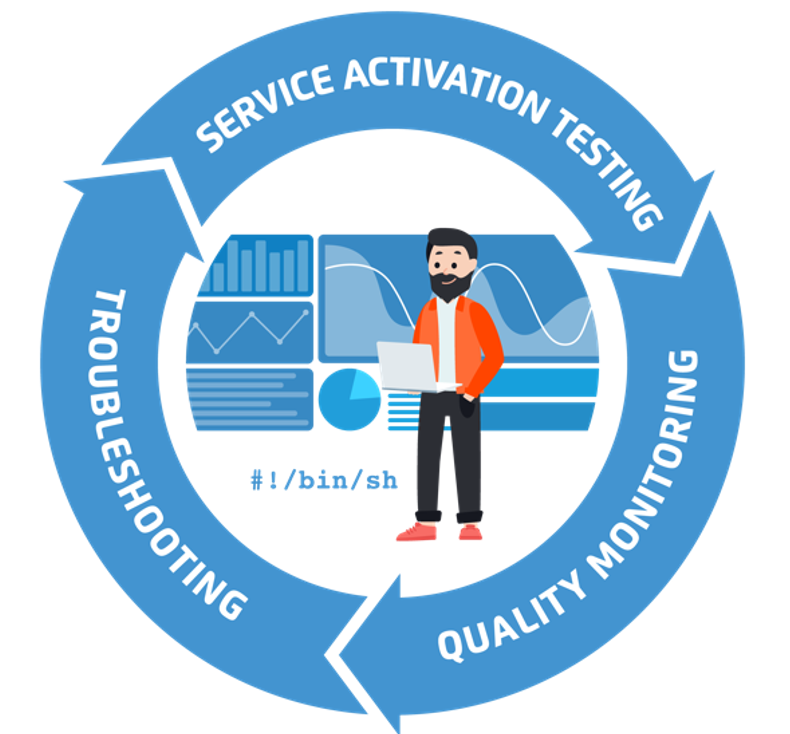 Why we love Netrounds for Data Centre connectivity assurance
Periodically load test links to check for degradation
Continuous monitoring the service your network is delivering between locations and out to key internet services, HTTP, DNS, SIP and Video.
Track key parameters such as Latency, packetloss and jitter over time.
Orchestration and automation via open APIs
Simply to deploy, easy to use.
Contact Frame today to discuss your technical and budgetary requirements.
Related Pages
Ahead of continuous monitoring, load testing a network link sometimes called "turn up" testing is extremely important to reduce early life failures.
Please contact Frame to find out more and to arrange your free trial today.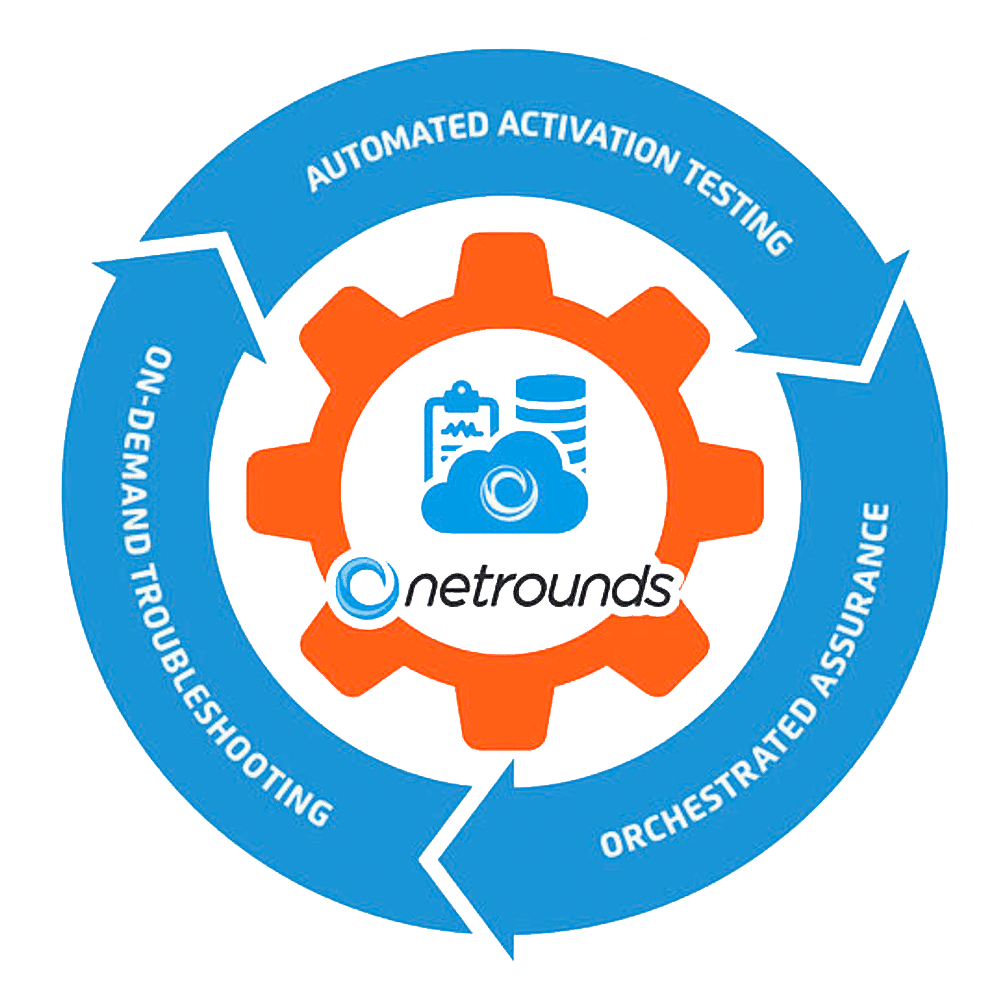 Software based active test and assurance platform for enterprises, communication service providers and cloud providers.