Proactive cloud monitoring
As more services migrate to the cloud, those with responsibility for ensuring business application performance and availability face a common challenge: how to ensure the availability of business critical services once they have been re-located to the cloud.
With locally deployed services, servers could be monitored with SNMP to capture service affecting KPIs.  The KPIs can be monitored over time with various performance thresholds configured to capture issues of difference seventies up to and including those that would have a business affecting impact.
Moving services to the cloud removes the possibility of locally monitoring the availability of network services so it is not until business activities are starting to be affected that a service degradation will be discovered. This necessitates the use of new monitoring technologies to verify the performance of cloud services and connectivity to those services.
Complicating matters the business may be using applications running across multiple clouds, so there exists a need to be able to monitor across those clouds on an ongoing basis. In a recent study 81% of businesses had a multi-cloud strategy across an average of 5 separate cloud service providers (source: Rightscale 2018 State of the Cloud Report).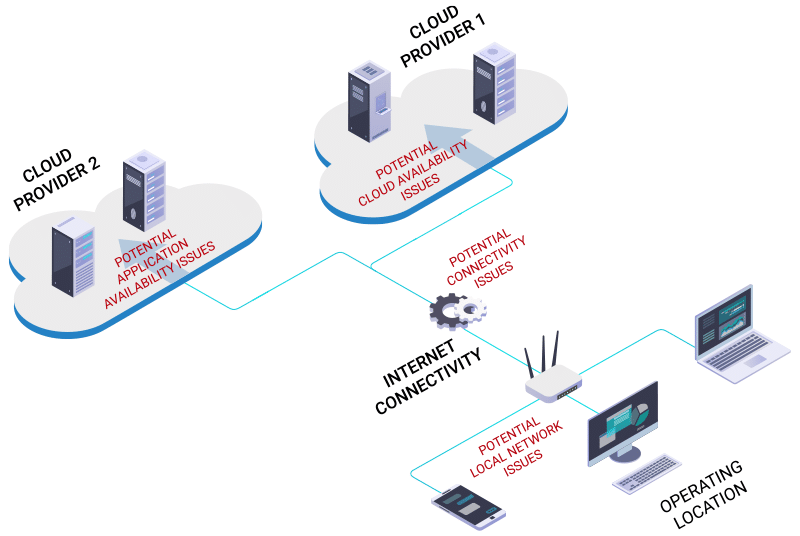 Pinpointing the cause of cloud application issues can be difficult
Although the major cloud providers put a lot of effort into reliability and resilience, problems do occur. Indeed of course sometimes, the issue may be caused by the connectivity to the cloud.   If an enterprise depends on the cloud for business critical and time critical functions, having your own independent way to monitor cloud performance is vital in order to ensure business continuity.
In the same way that on-premises IT solutions incorporate local performance and availability monitoring, in order to monitor a cloud service, the monitoring solution needs to be cloud native, i.e.  residing within the same cloud. 
To enable non-service affecting degration monitoring the solution needs to be able to create test traffic using similar traffic profiles to the service under test and be able to send it to the same or similar location that the services would normally be consumed.  In this way a parallel cloud based monitoring solution is created.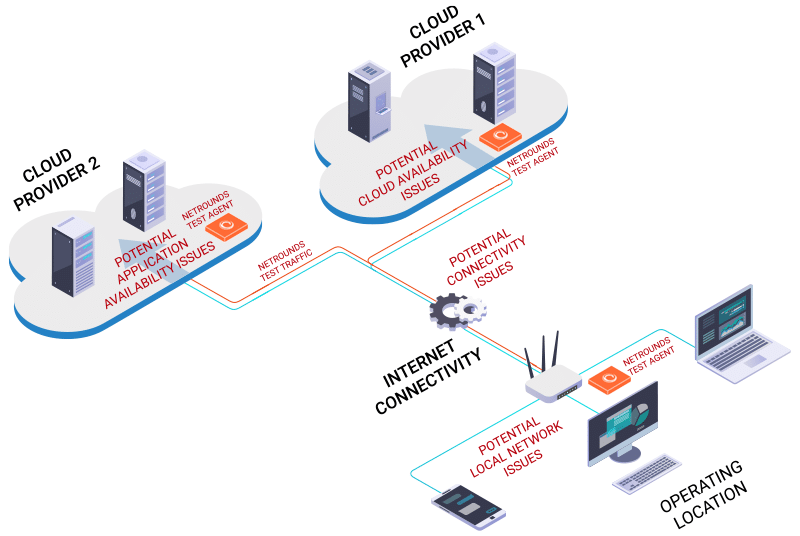 Pinpointing the cause of cloud application issues can be difficult
To solve the above issues, Frame recommends Netrounds for cloud active monitoring. Netrounds software Test Agents can be deployed in the cloud and configured to continuously send and receive low levels of traffic to and from each other. Each Test Agent analyses the synthetic test traffic and sends results data to a centralised controller for display.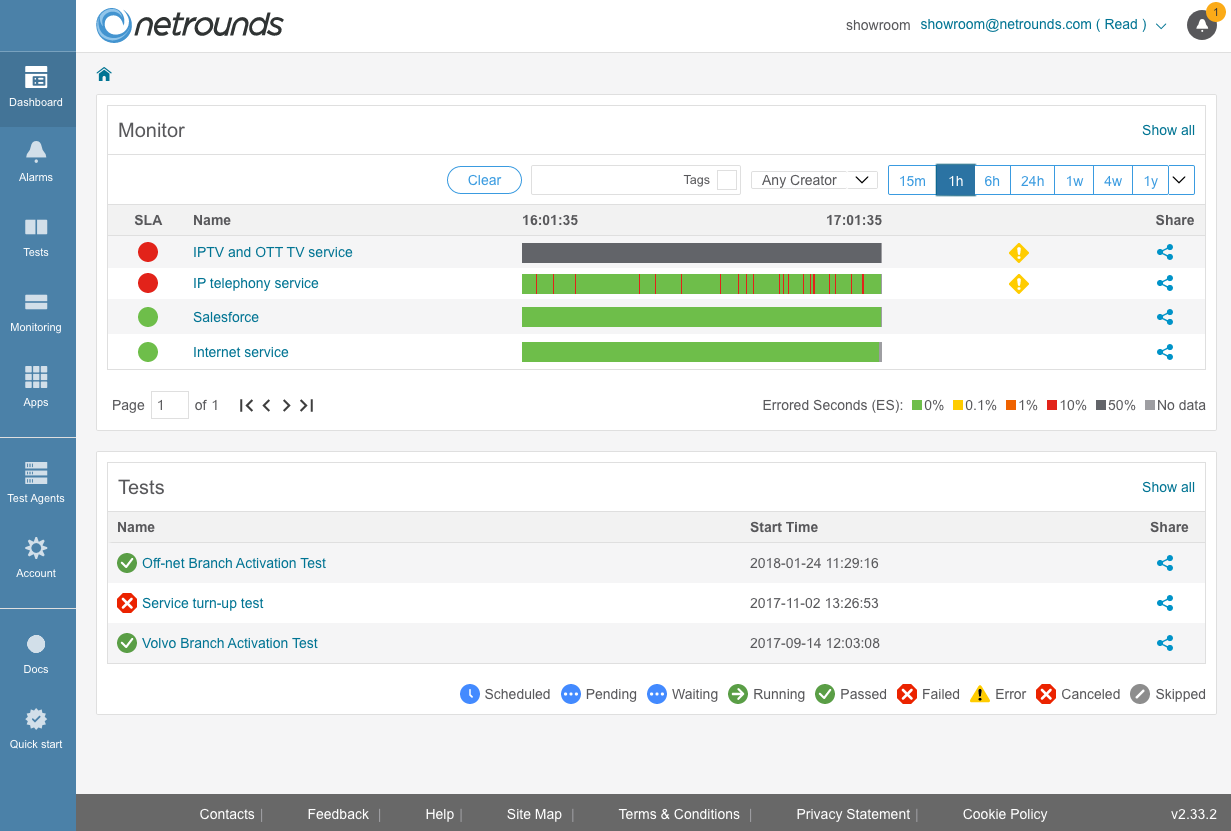 Cloud deployed test agents can test across each link in the service chain.
SUMMARY
As business turns to virtualised network infrastructure in order to rationalise costs, increase network performance and reduce the complexity of maintaining their networks software based test solutions such as Netrounds will become a necessity.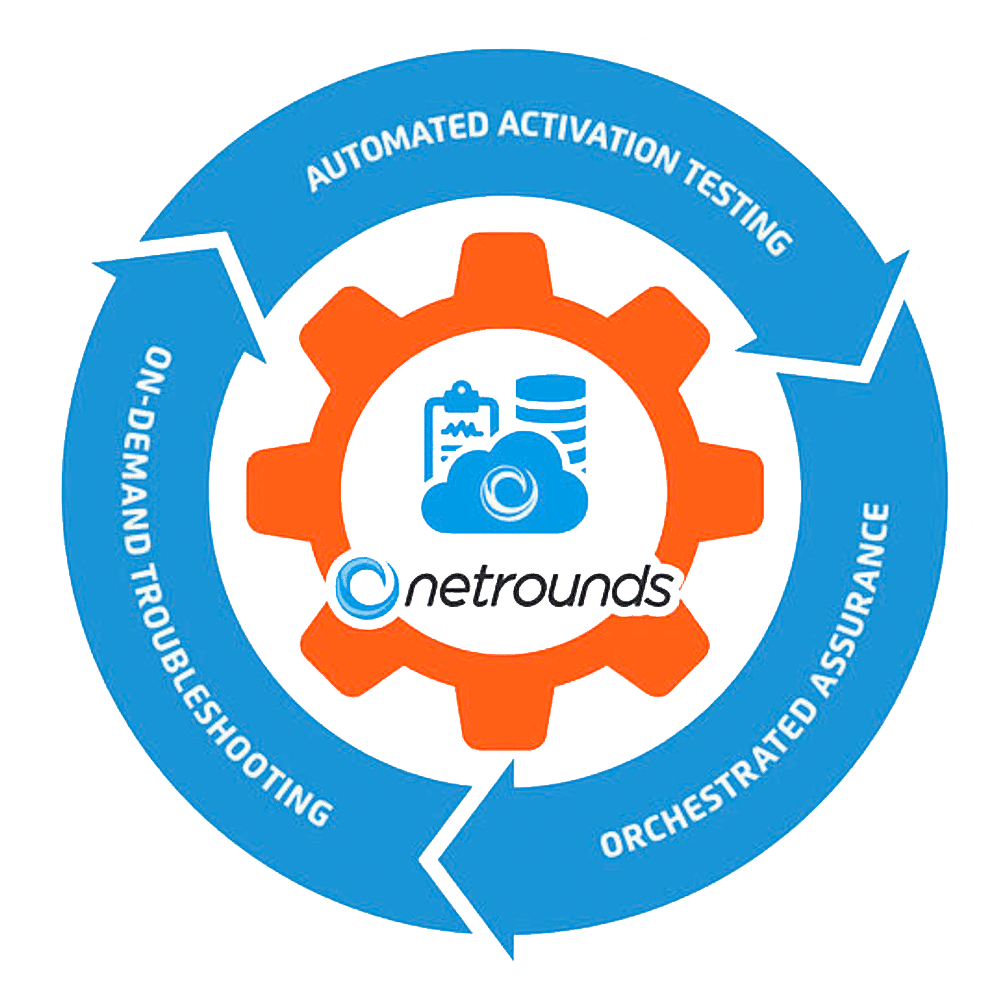 Software based active test and assurance platform for enterprises, communication service providers and cloud providers.
Key benefits
Test and maintain cloud services including multi-cloud architectures.
Support for AWS, Azure, Google cloud and Alibaba deployment. 
Configurable test thresholds enable service degradation warnings before service availability is affected. 
Real-time dashboards provide clear, up to date metrics to facilitate every day management decisions. 
Remote Test Agent deployment enables fault location identification. 
Zero-touch cloud deployment. 
Small footprint VM – only 1 vCPU, 256MB RAM.
Dual stack and NIC namespace supported.