Cloud connectivity performance benchmarking
Cloud connectivity performance is a crucial benchmark for ensuring a business is able to acess key services and applications. The route from the public cloud to the end user includes connectivity from different suppliers, including of course your own corporate network elements. Even when buying a managed service, the last mile will typically be provided by BT, Virgin or another third party – unless your provider has physical connectivity directly to your building . The result of this are SLAs that can be difficult to define and achieve, re-enforcing the need for connectivity benchmarking.
Benchmarking cloud performace can deliver may benefits including:
Benchmarking performance of the cloud ahead of a deployment / purchasing decision to ensure that the required performance is achievable.

Performing ongoing assessment of service performance to ensure that SLAs and other performance criteria are being achieved during live user.
Reducing the mean time to repair connectivity issues by being able to immediately perform key tests to enable troubleshooting of the service.
Network parameters to measure that affect performance of applications hosted within the cloud include:
Throughput – the data transfer speed being achieved
Packet loss – the amount of data is lost en-route to it's destination
Latency – how long data takes to arrive it it's destination
Jitter – also known as frame delay variation or packet delay variation – this is a measurement of how consistent the continuous arrival of frames at the destination is.
Some of these measurements will affect hosted applications in different ways. For example file storage and data transfer will be affected by throughput, while hosted voice and video solutions will be affected by packet jitter issues.
Deploying the NetRounds test agent to the cloud allows these key parameters to be measured.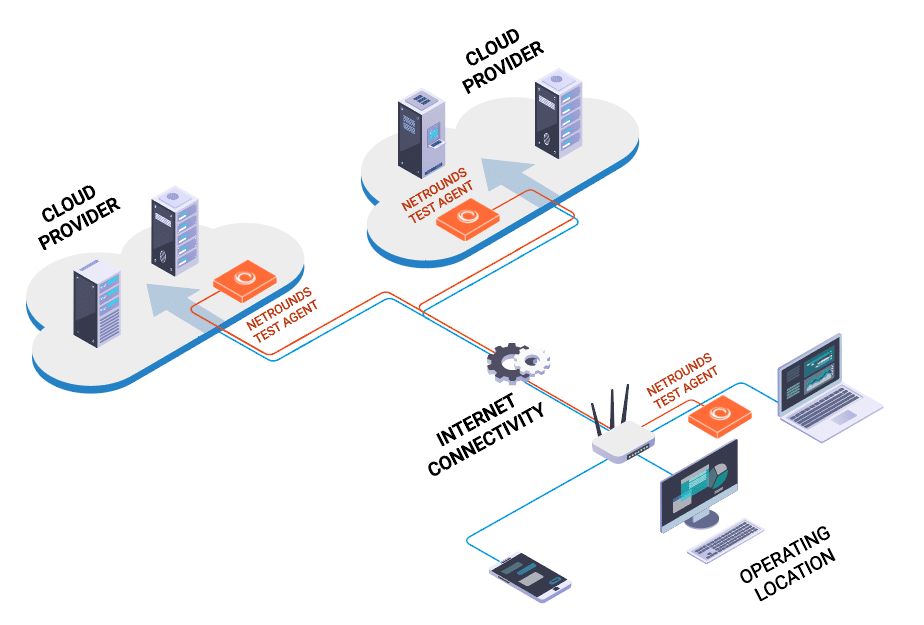 Test Agents are deployed on-premises and in the cloud to benchmark cloud performance.
By generating test traffic between the Test Agents thresholds for the network KPIs can be established and measured against. Configuring test traffic to simulate live application data it is possible to measure exactly how real application data will traverse the network between locations and application endpoints and assess whether action needs to be taken to ensure business applications are available.
SUMMARY
Deploying Netrounds Test Agents across the cloud infrastructure and performing ongoing benchmarking of cloud performance enables ongoing pro-active assessment of the cloud. This enables peformance issues to be identified and resolved before they escalate to affecting business applications.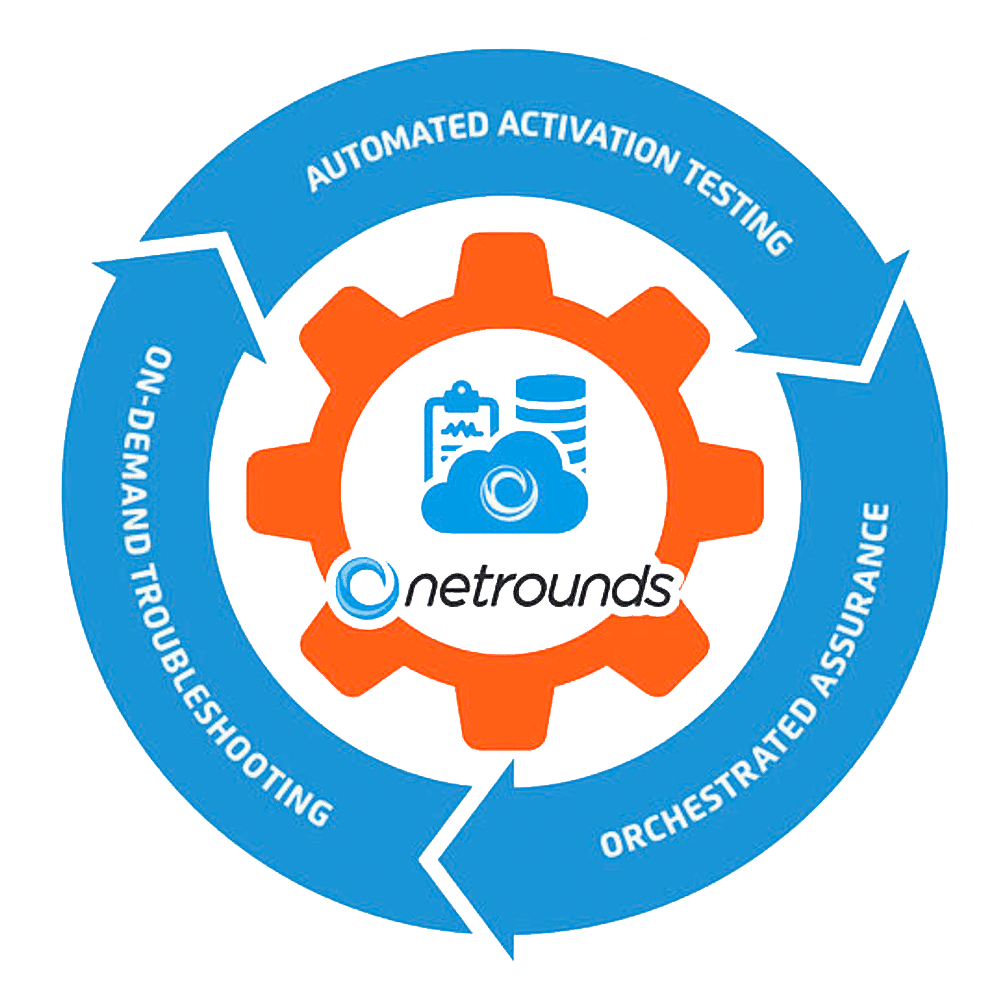 Software based active test and assurance platform for enterprises, communication service providers and cloud providers.
Key benefits
Easily benchmark cloud performance.
Support for AWS, Azure, Google and Alibaba cloud.
Graphical test builder simplifies test creation.
Configurable test thresholds and SLA acceptance criteria. 
Automatic report generation.
Real-time dashboards provide clear, up to date metrics to facilitate every day management decisions. 
Scheduled testing enables benchmarking over time.
Scalable solution for testing massive throughput.
Cloud and on-premises deployment.
Continuous performance monitoring.