Cloud service chain troubleshooting
Network virtualisation has been a major trend in IT networks, allowing businesses to reduce their operating costs of the network, automate network and security processes and consolidate disparate physical networks into a single, centrally controlled virtual network.
It is increasingly common to see virtualise network functions within the business environment with common VNFs including vRouters, vIDS, vFirewalls, vCDN and vSwitch.
However, along with the many benefits, comes some new challenges. The resources are no longer in your own network, creating a "black box", running remotely ina third party datacentre, and over a network that you do not own or control. This prevents common network monitoring functions such as monitoring SNMP traps from network devices as the virtualised devices no longer sit within your network domain.

Do you now simply hope that your cloud provider and connectivity provider never have a problem? All the major cloud providers are open about their outages, as shown in the screen captures on this page. If a problem does occur, how can you quickly determine where the issue is? Locally, in the managed network or in the cloud? Clearly a new type of test solution is required in order to monitor services deployed to the cloud.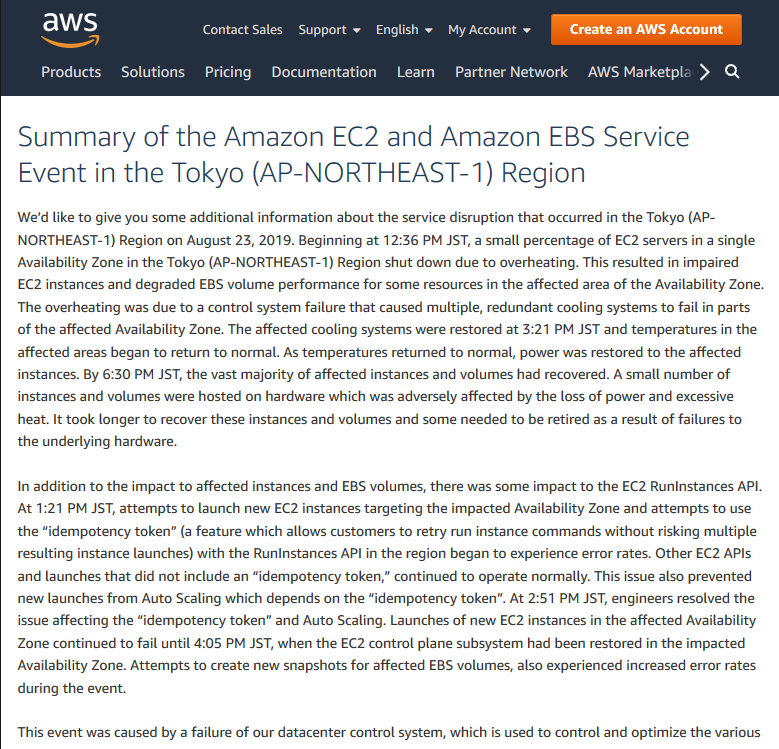 Cloud service providers provide detailed outage descriptions
Critical features required in a cloud service chain test solution are:
Cloud native deployment across all the major providers, AWS, MS Azure and Google Cloud
Zero touch provisioning for ease of deployment
Small footprint (to minimize costs to host in the cloud)
Support for many virtual interfaces, to allow connecting into traffic at each step.
Ability to automate testing via open APIs
Consider the situation of a remote office location that is connected to the company data centre using 3 VNFs, as shown below.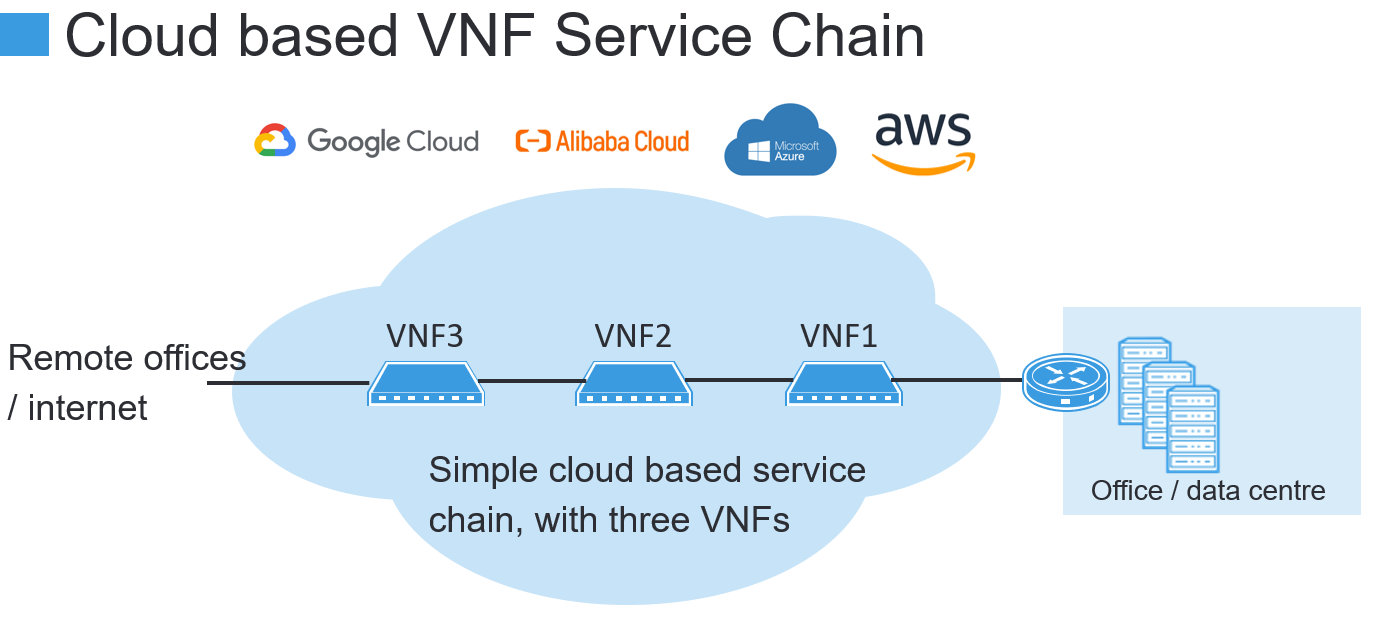 If there were performance issues on the link between the offices it would be difficult to identify the root cause using traditional network diagnostic or test tools.
In this case the solution is to use a cloud based test service to test the link between the offices. Netrounds uses virtual test agents that can be installed as VNFs themselves to test the performance across the network VNFs. Once the test agent has been deployed it is able to send active test traffic out to each VNF and also across the whole service chain. In this way, a it is possible to gain has complete visibility of not only the whole service chain performance, but each link of the chain also.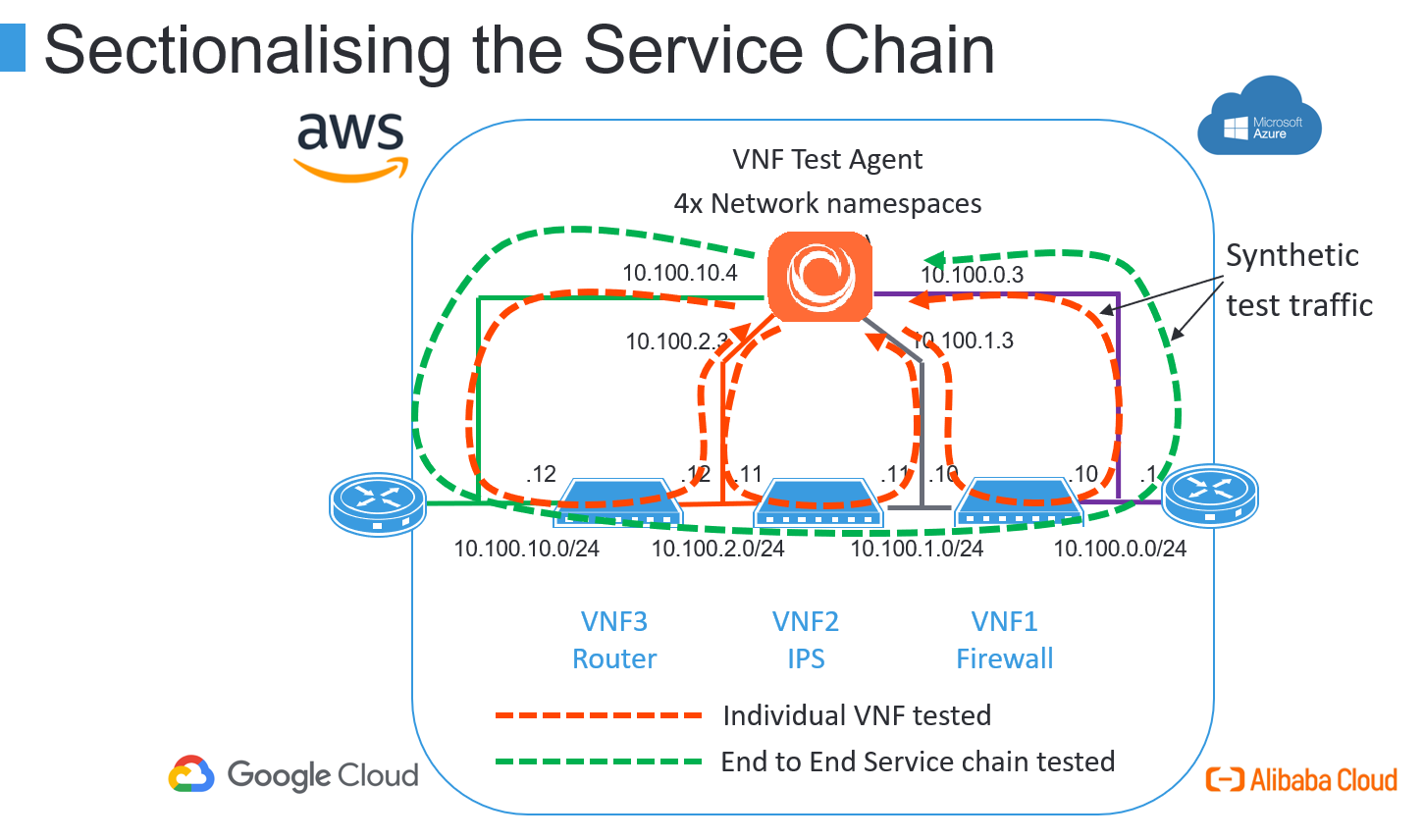 Cloud deployed test agents can test across each link in the service chain.
SUMMARY
As business turns to virtualised network infrastructure in order to rationalise costs, increase network performance and reduce the complexity of maintaining their networks software based test solutions such as Netrounds will become a necessity.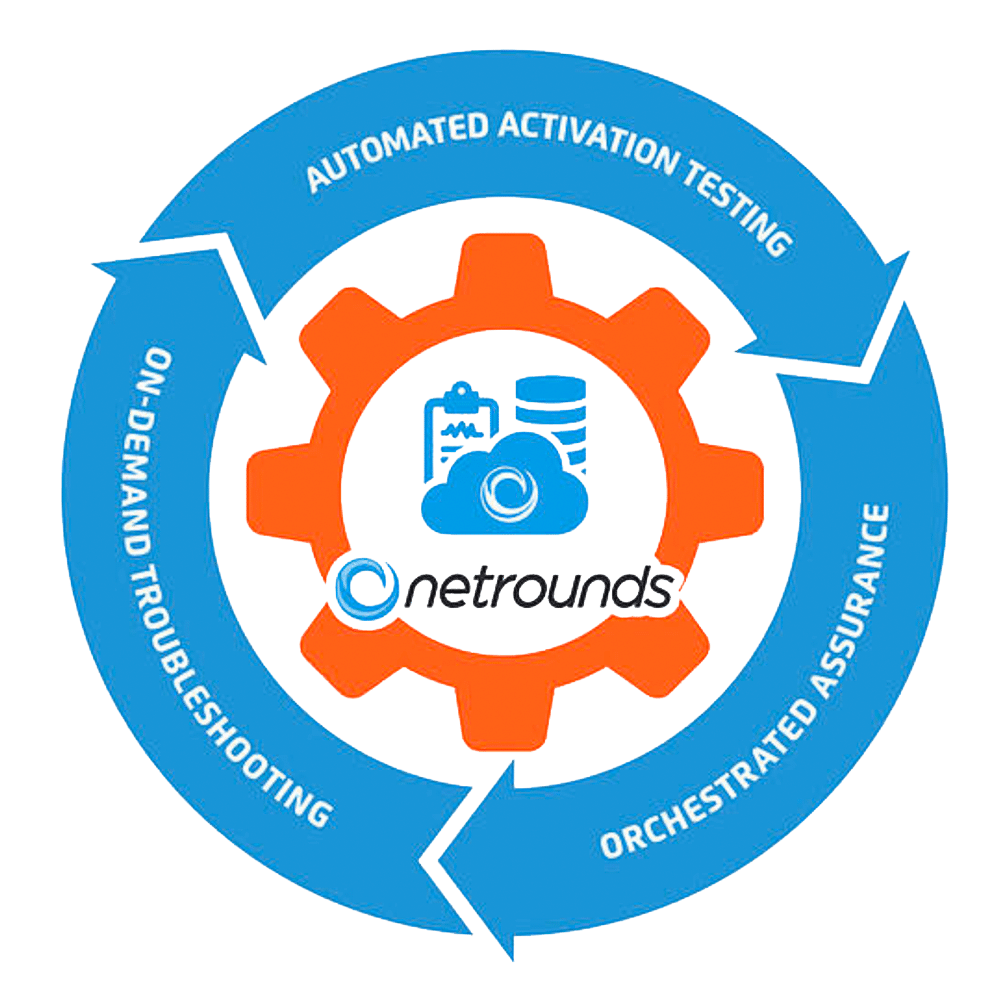 Software based active test and assurance platform for enterprises, communication service providers and cloud providers.
Key benefits
Zero-touch cloud deployment Small footprint VM – only 1 vCPU, 256MB RAM Dual stack and NIC namespace supported Support for AWS, Azure, Google cloud and Alibaba. Gain visibility of each VNF in a service chain, even in the public or private cloud. Configurable test thresholds Real-time dashboard. Remote Test Agent deployment enables fault location identification.