Enterprise network turn-up testing
When adding new capacity, either within an existing location, or a completely new location, its tempting to trust the specs provided by router, firewall, IPS and switch manufacturers. However, unless you are buying a turnkey solution, no single provider will guarantee the end to end system performance. It would in fact be unreasonable to expect this.
Modeling tools are available, but as with all models, it is only as good as the data you put into a model and no model is a perfect representation of your particular situation. This process is shown below, either a paper design or a modelled design goes straight to build and, critically, straight to live use.
End users will now discover:
If the design was correct and the service is acceptable.
If the build was correct and nothing went wrong.
The answer is to introduce a test and verify stage to the process. This eliminates the situation where end users are testing the network. The design will be fully tested before end users connect.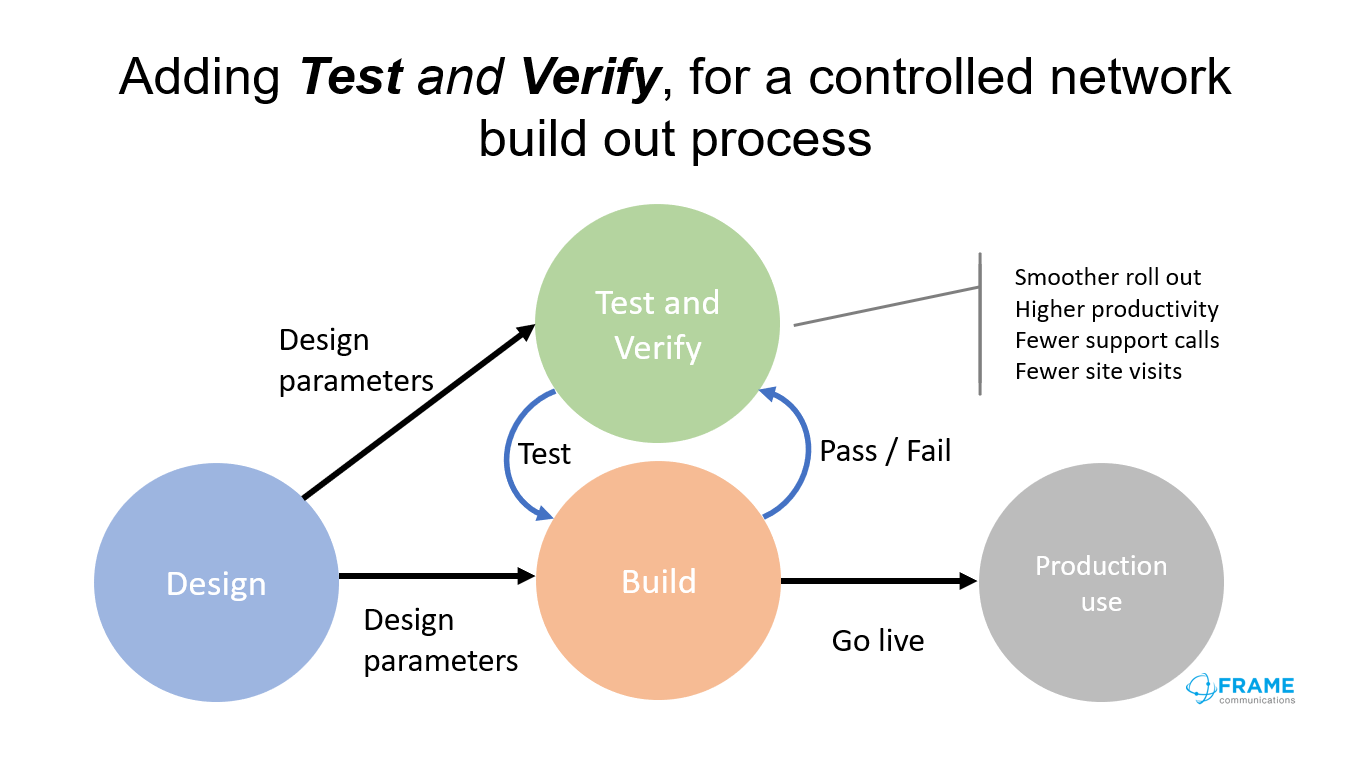 Netrounds active test and monitoring solution enables service testing of new network build and network expansion.  As a pure software based solution, it is quick and easy to deploy. The new network design parameters can be input via the GUI, as a set of tests, such as:
UDP
TCP
DSCP markings
MTU sizes
DNS
HTTP
Tests can be combined in series or parallel, so it is possible to create a test to push 100Mbps to over 10Gbps through a link and perform additional tests in parallel, to stress test different service performance. For example, how is VoIP behaving whilst the interface is 80% loaded?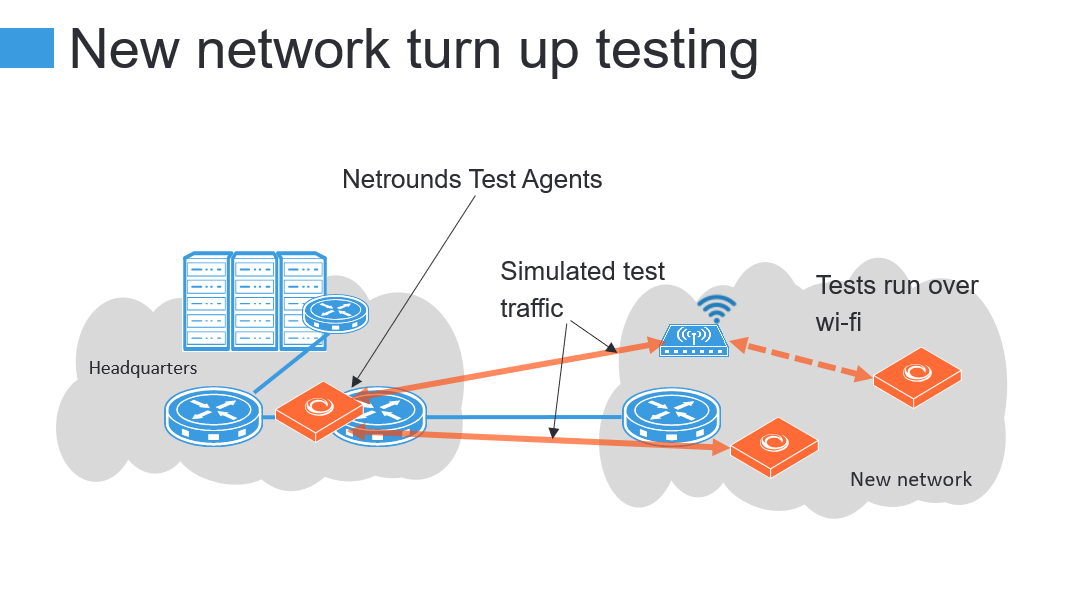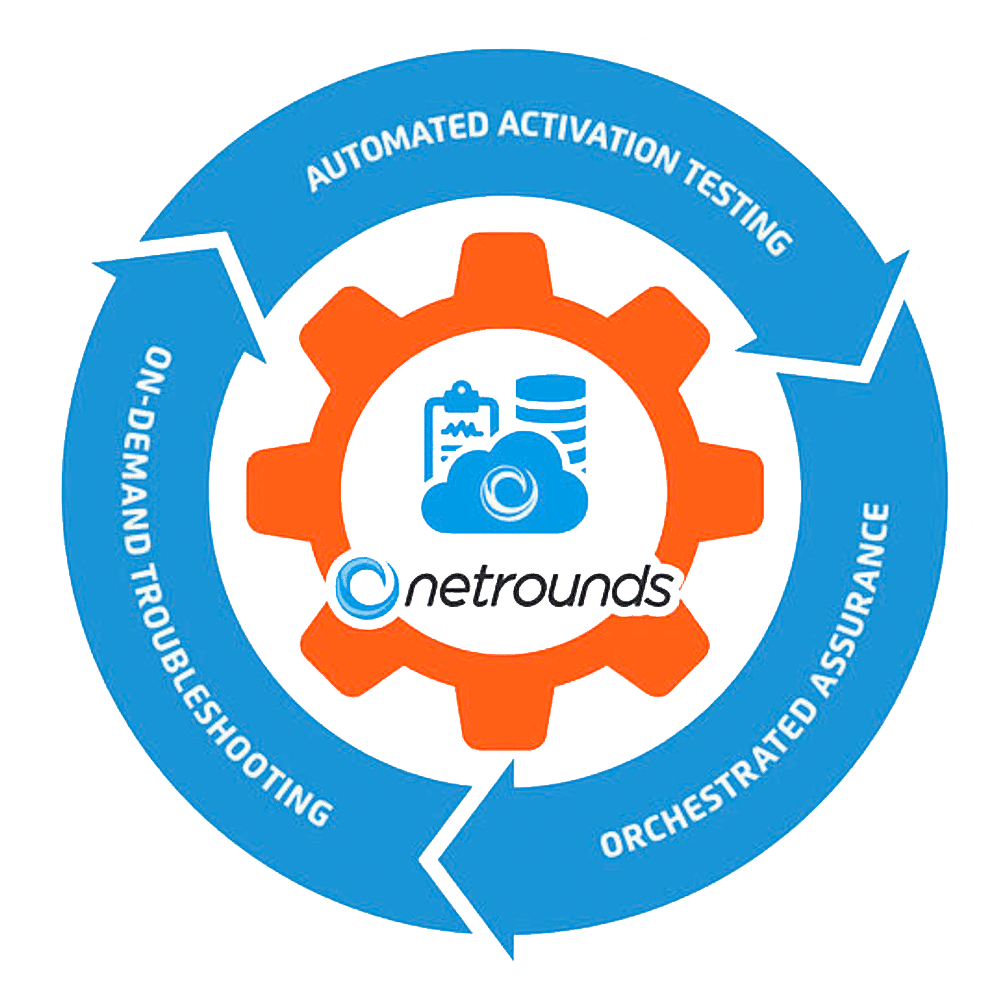 Software based active test and assurance platform for enterprises, communication service providers and cloud providers.
Key benefits
Rich set of tests to cover all common network circumstances
Single click report generation of a "Birth Certificate"
Schedule re-testing to check for degradations over time
DevOps friendly, design once and build tests for ongoing monitoring
Set your own thresholds for all tests
Available as a Service, or on prem deployment.
1 vCPU, 256MB Ram footprint
Real-time dashboard for monitoring