Home working network troubleshooting
How to determine where network problems are?
With the twin trend of remote working AND services being delivered to the cloud, its even more vital Network Engineers have the ability to troubleshoot effectively. When a remote worker calls to complain, tools are needed to quickly pinpoint where the issue might be.
The main possible problem areas are:
Between the home and the cloud based services
Between the home and office
VPN bottlenecks
In the home
We talked about some general steps in a blog post, found here. In this solution description, we will focus on the ability for remote workers to self-identify the root cause, between the first three issues listed above. Fault finding possibilities for home wi-fi issues are also covered.  This will help lower the level of incoming calls to support, improve productivity across a business and help educate remote workers to the challenges faced by IT.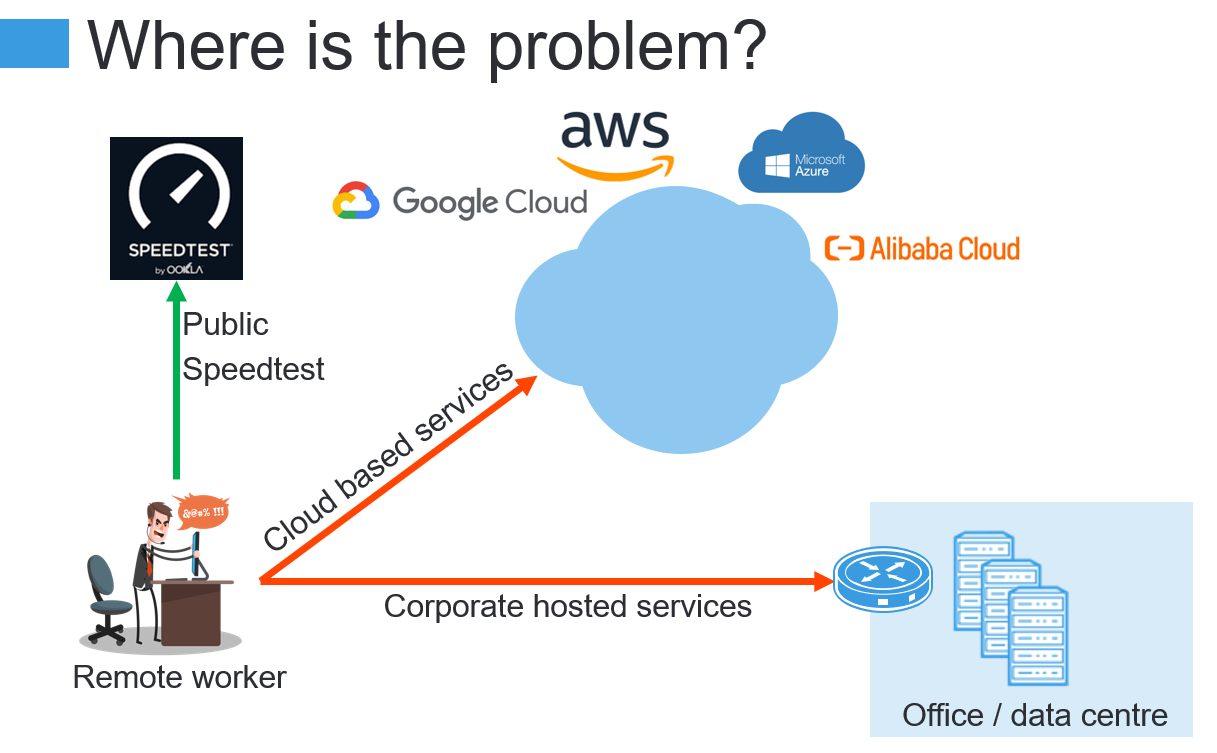 Speedtesting
Public speedtest services, such as Speedtest.net or from google are well known, however they have some limitations. Since the location of the speedtest server itself is either unknown, or in a location that is known, but not necessarily relevant to your own services, the results may not be truly representative. Unless you pay Ookla, its unlikely you can get full access to detailed results automatically.
Therefore, dedicated, strategically positioned speedtest servers can offer a better solution. By having a local speedtest server in your office AND co-located in the cloud suppling your services, a home worker can locally test their speeds achieved to both. 
Network based solution for on demand testing
By deploying speedtest servers in your network and cloud, you avoid the need for mass deployment and ongoing management of specific apps. Remote workers simply browse to your speedtest servers, initiate a test and get instant feedback. 
Finding network anomalies
Unlike public speedtest servers, by deploying your own, you get access to the test results data. This enables simple comparisons to be made, to check for anomalies and look at trends.  As a further possible cross check, by testing from the office to the same cloud based speedtest, useful information on the home workers limitations can be determined, perhaps caused by a poor home wi-fi setup. 
Netrounds
To meet all the above, Frame recommends Netrounds Active Service Assurance solution. Netrounds Test Agents include a built-in speedtest server.  Light weight software Test Agents are deployed in the cloud and critical corporate locations.  Remote workers can then directly test towards these Speedtest servers BEFORE engaging with IT support (or be asked to once a ticket has been raised).
Between the cloud and corporate based Test Agents, more detailed and continuous testing can take place, giving an additional level of awareness to the cloud performance.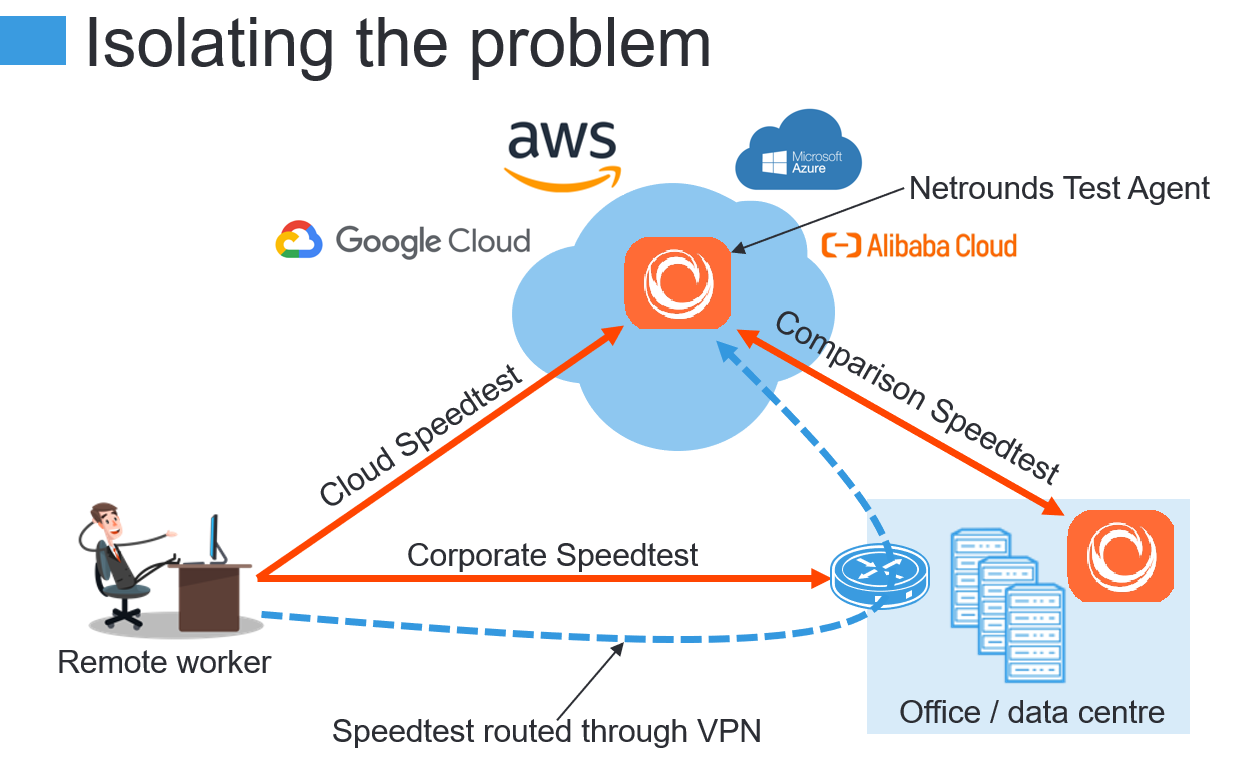 Speedtest customisation
The browsing experience of the speedtest server can be customised, with corporate logo and look and feel. More details are shown in the image below.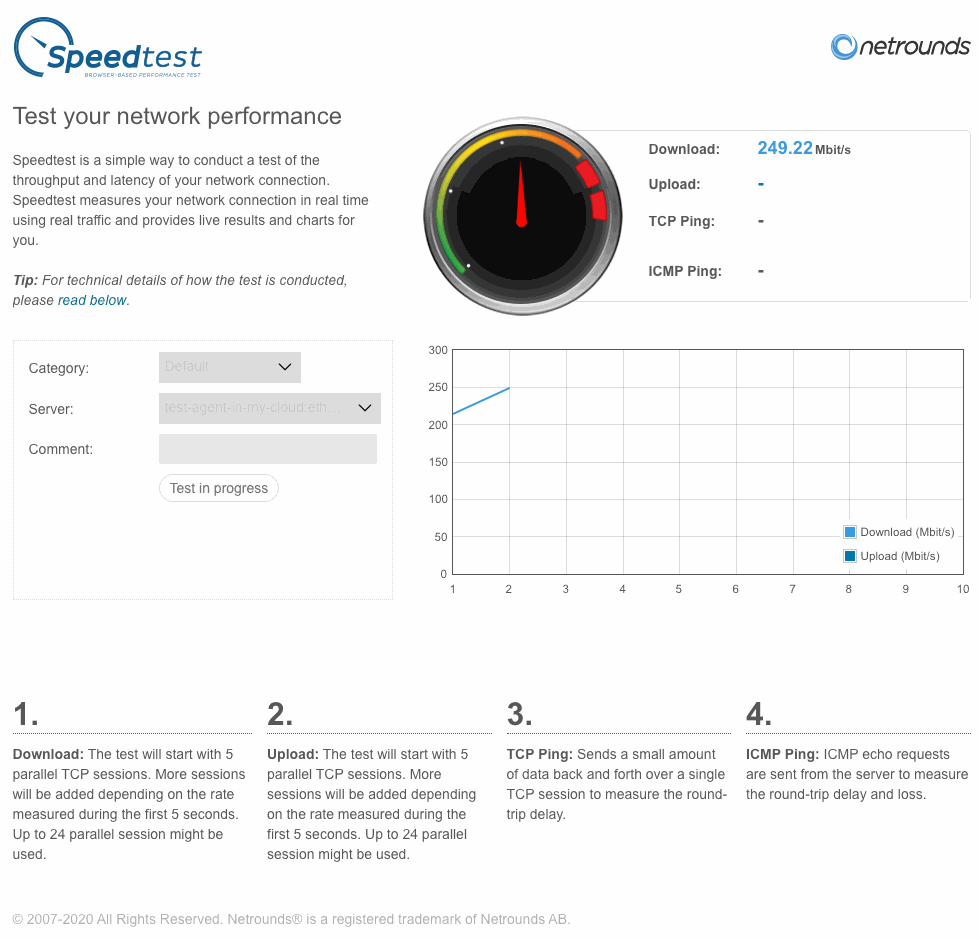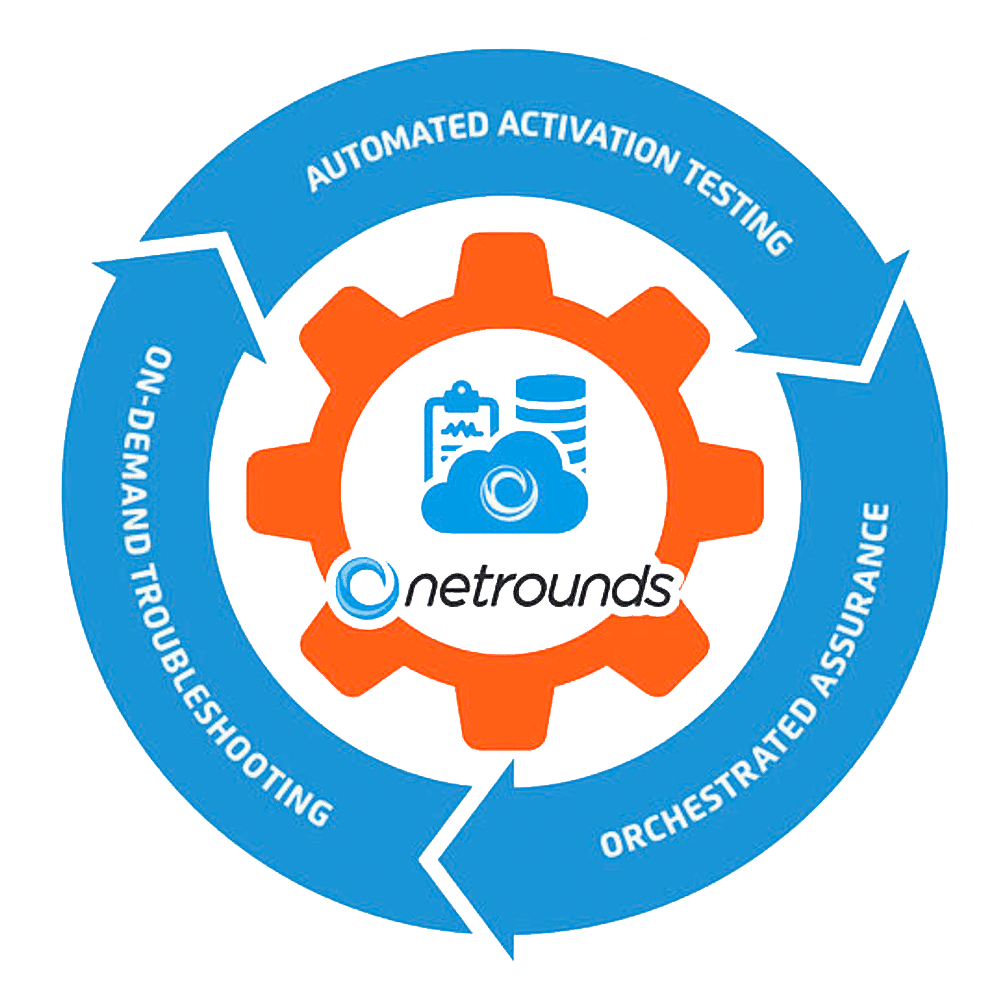 Software based active test and assurance platform for enterprises, communication service providers and cloud providers.
Key benefits
Cloud native solution, easily deployed with zero touch provisioning Use to benchmark new homeworkers capabilities Easily scalable, from small businesses with tens of home workers to larger enterprises, with hundreds of home workers supported Cost effective and flexible SaaS deployment reduces startup and running costs Support for AWS, Azure, Google Cloud and even Alibaba Cloud Graphical test builder simplifies test creation