Perform thorough SD-WAN turn up testing, to reduce early life failures
What is SD-WAN Turn up testing?
SD-WAN solutions offer their own performance KPIs, but usually not to the depth required to understand the performance of the underlay network. Many SD-WAN users also choose to independently check SD-WAN performance and not to trust the vendor to measure itself.
What are the most common SD-WAN sources of problems?
There are many different sources of potential issues that could impact the end to end service. From incorrect / default configurations left on routers and switches or the SD-WAN Edge itself. Through to DSCP / QoS Bleaching or packet loss in access networks. Cloud providers can introduce another possible failure point, especially if Service Chains are implemented in the cloud.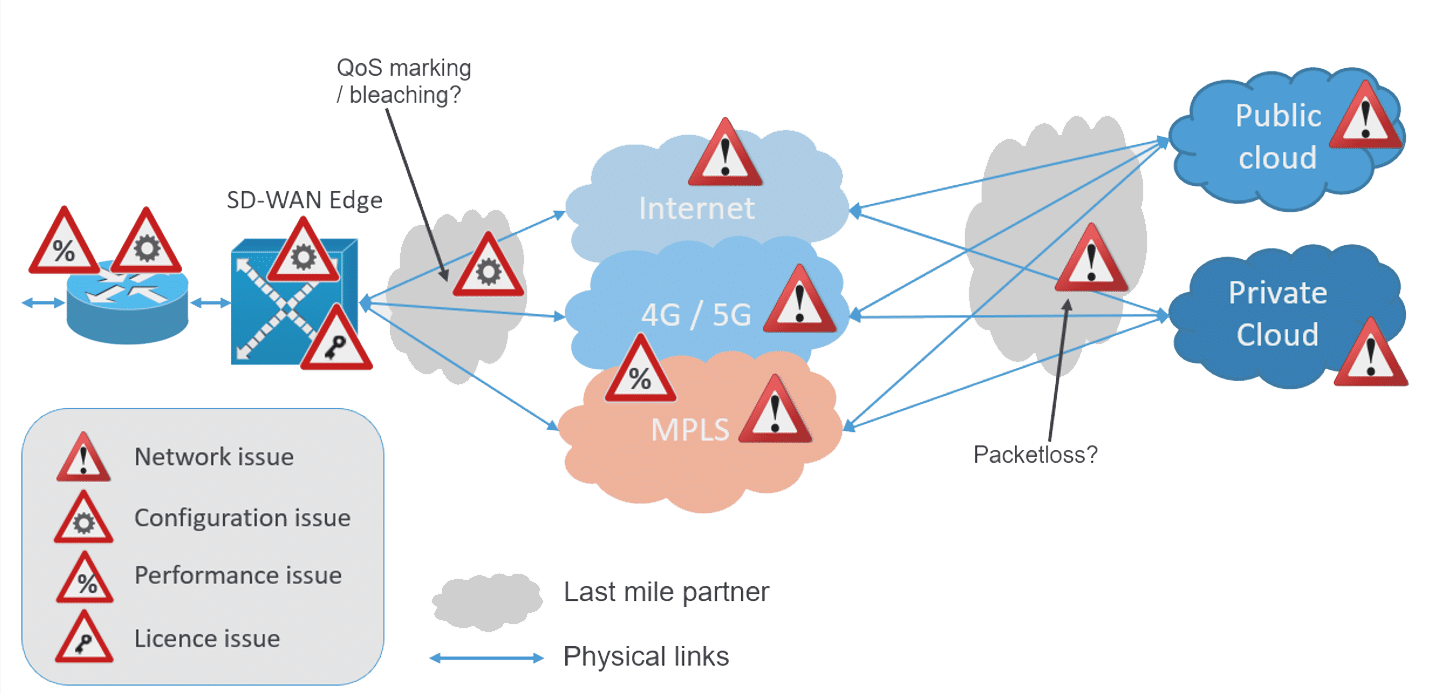 How do I perform SD-WAN Turn up testing?
As an active assurance solution, the Netrounds probes create synthetic traffic that passes through a network from end to end. The test traffic can be configured with different DSCP markings, ports, VLANs and much more. In this way, each logical overlay path and traffic prioritisation provided by the SD-WAN solution can be independently verified.
As Netrounds can be deployed in a hypervisor environment, it is possible to spin up probes on demand, run a set of pre-configured activation tests, get the results and tear the probe instance down. With an open REST and Netconf / Yang API, full automation is possible.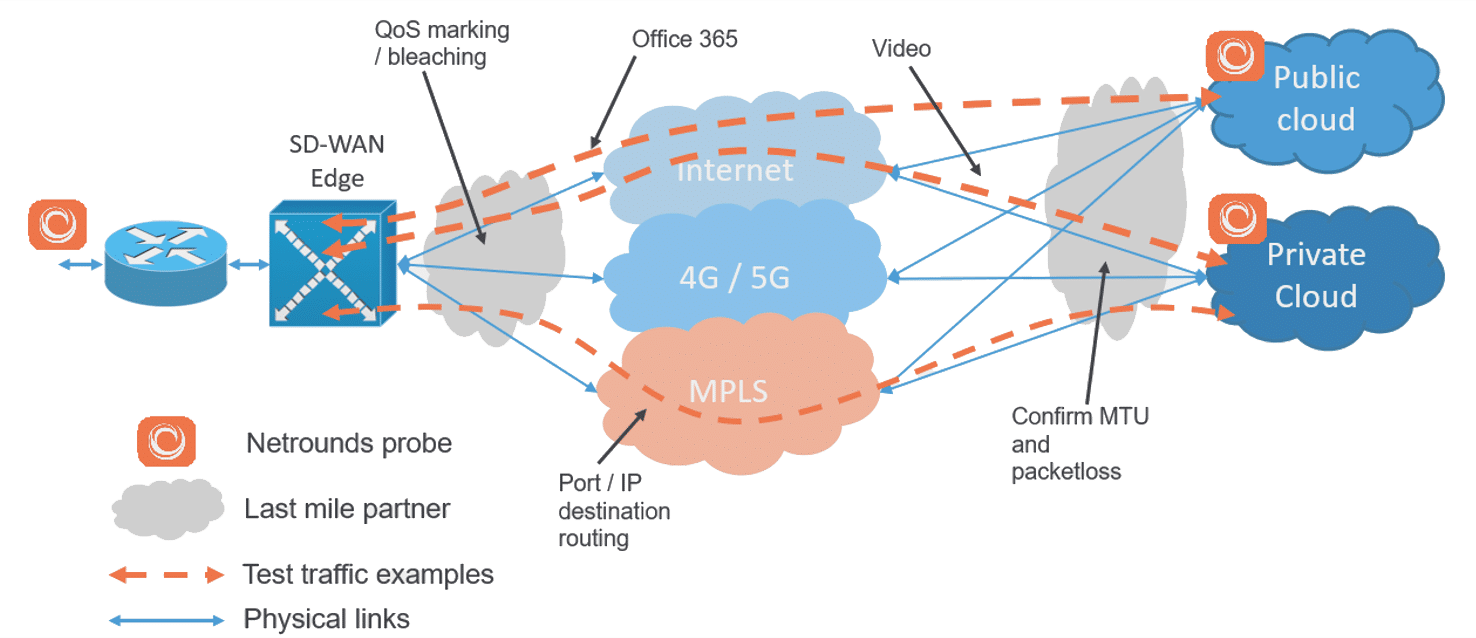 What is an example of best practise for Service Activation testing?
Best practise is to start with the lowest possible layer, in the above case, layer 2 and then build up, through UDP, TCP flows, DSCP and ports, VoIP and finally layer 7 services such as HTTP and DNS.
Netrounds Layer 2 to 7 testing capability allows turn up testing to start at layer 2 and build up tests until layer 7 user services are verified, such as Office, Google Apps or other public or private cloud-based offerings. The image above shows how an example seven-step test sequence can be graphically built in Netrounds. Test templates can then be created, to easily repeat the test with different parameters, such as port number or VLAN. More complex test sequences can be built, including with Y.1564, RFC 6349, DNS and video focused tests.

Why is SD-WAN turn up testing important
SD-WAN Service Activation testing is critical to reducing early life failures when launching new links, performing upgrades or post-maintenance checks. Netrounds virtualised software means site visits, can be completely eliminated. Netrounds has the power and flexibility to fully stress test an SD-WAN service, to reduce early life failures and ensure it is fit for purpose.
Without service activation testing, you are accepting that users are your testers and you will fix problems as they appear during everyday use.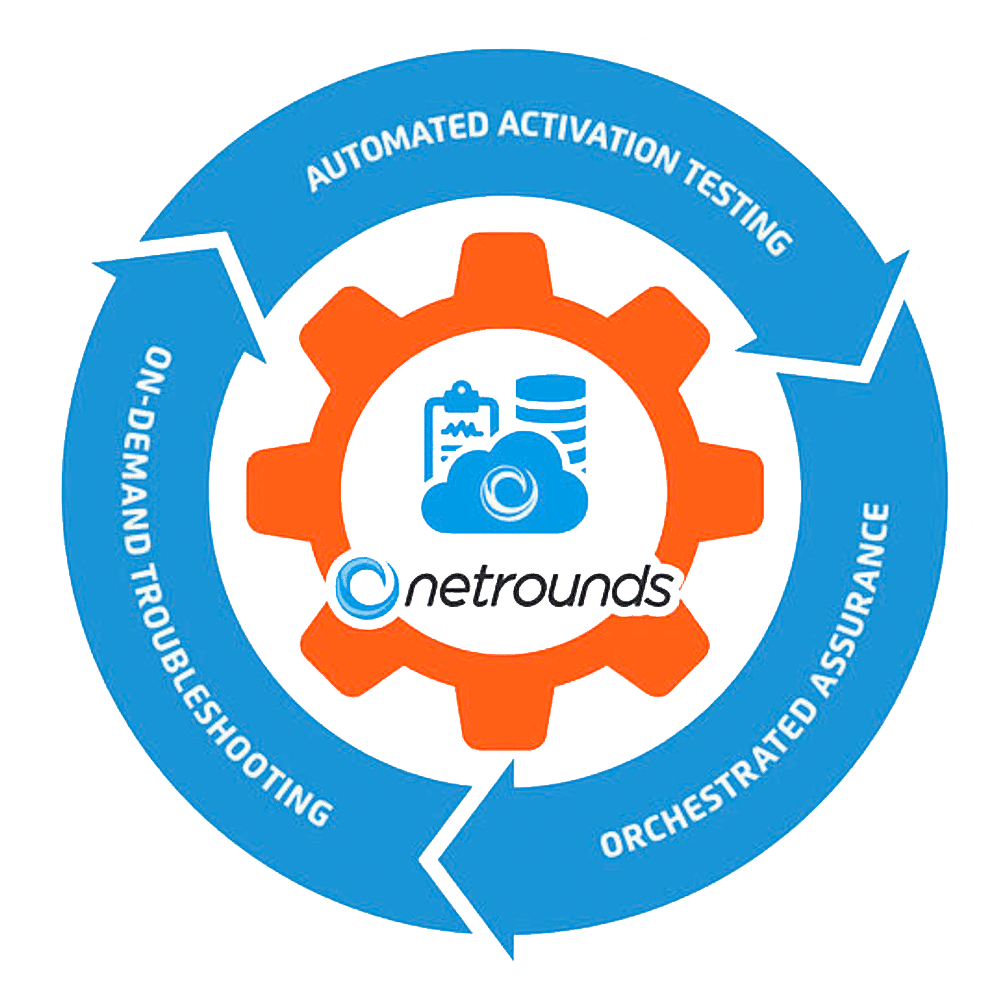 Software based active test and assurance platform for enterprises, communication service providers and cloud providers.