Windows update traffic management
An office with multiple Windows™ users can generate huge and dangerous spikes in traffic caused by regular Windows updates and security patches.
"Patch Tuesday", the second Tuesday of each month, is a date Network operators need to be aware of.  Microsoft pushes out OS and Office updates, usually at 6pm UK time.  These patches can be cumulative, so inevitable grow month on month, since they include ALL previous patches.  Other patches are incremental, but can still be 0.5Gbytes in size or more. 
Microsoft is trying its best to optimise how these downloads are pushed out, but of course overall network traffic load also depends on urgent security patches and other critical third party updates.
The protocol in use by Microsoft, BITS, will try and use any available idle bandwidth. When this is a shared resource in an office, it can have a bad impact on other competing services such as Zoom, WebEx and such like.
Shaping Windows Update traffic
The ideal way to protect your enterprise network from regular unintended degradation by Microsoft, is to have a solution in place that identifies and can limit the bandwidth it takes to a safe level.
Further improvements are to have different rate limits for different user groups, so not all users will be updating at the same time. This can help ease any additional load on support teams.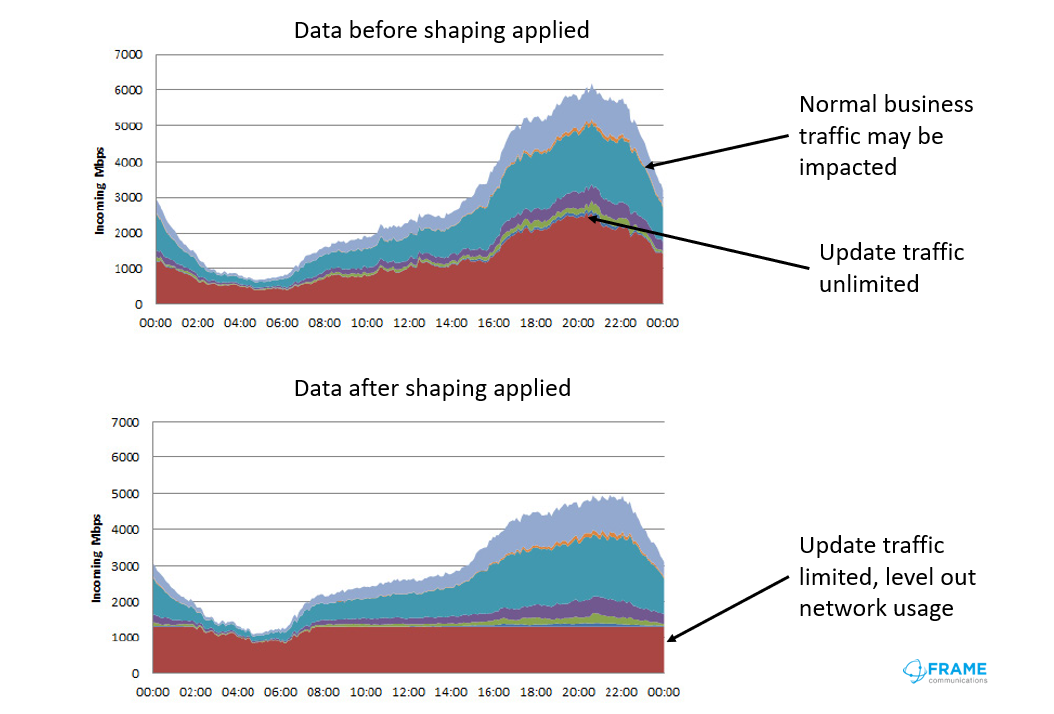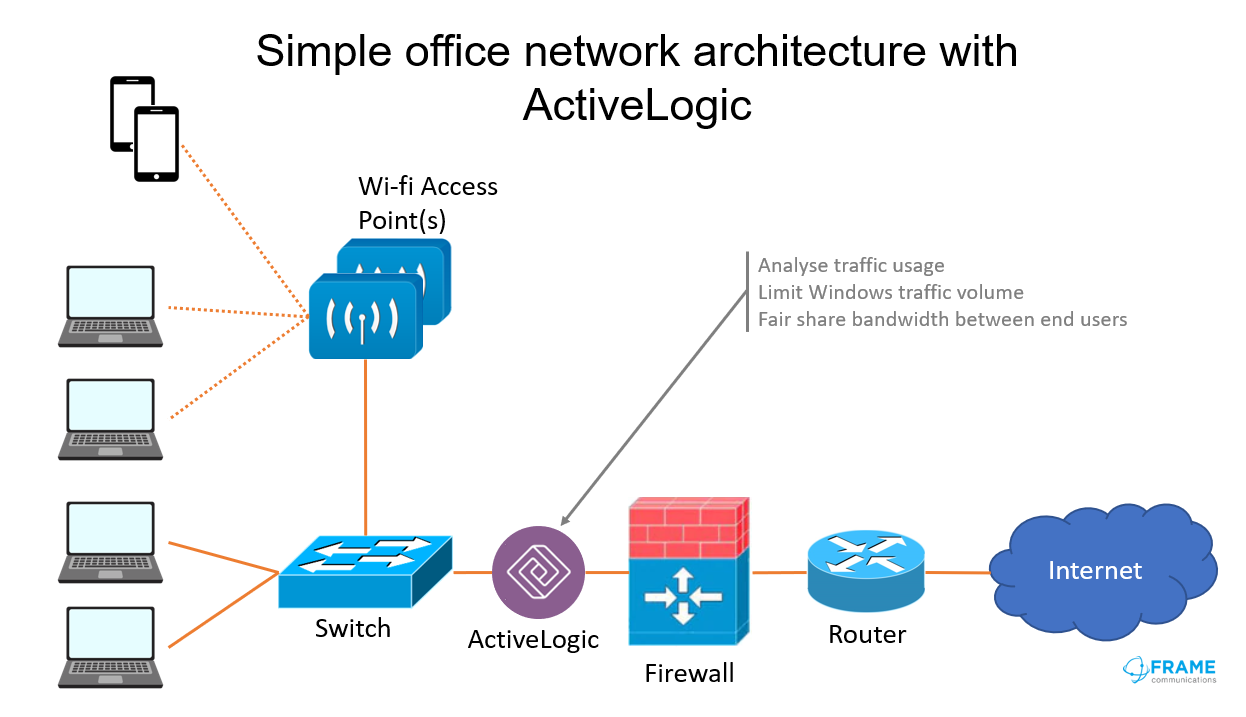 ActiveLogic deployment limits the bandwidth for Windows Update traffic, sharing remaining bandwidth between users..
SUMMARY
Sandvine's ActiveLogic solution provides a hierarchy of shaping rules, gives ultimate control over the Windows update traffic.  Critical business traffic can be protected from being overwhelmed by the updates and productivity is enhanced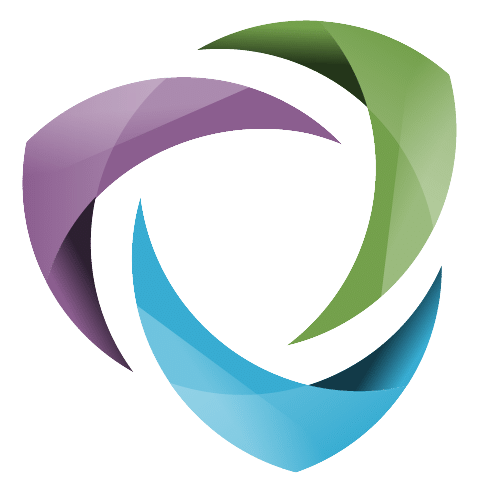 Hyperscale data plane for next generation telco networks. Delivers a simplified, hyperscale, automation-ready data plane to tackle the next era of network challenges
Key benefits
Machine learning-powered ANI Classification Engine, mitigating the effects of encryption and the darkening of the internet Uncompromised architectural simplicity for maximum performance at a low TCO with dynamic scaling Unlocks a suite of automation-based use cases, which solve some of the toughest network challenges with minimal manual intervention Hardware independent software, allowing for flexible, multiple, cost-saving deployment options: COTS, virtual, cloud