Full featured toolkit including dual port 10G Ethernet testing, high performance automated fibre testing and automatic connector inspection.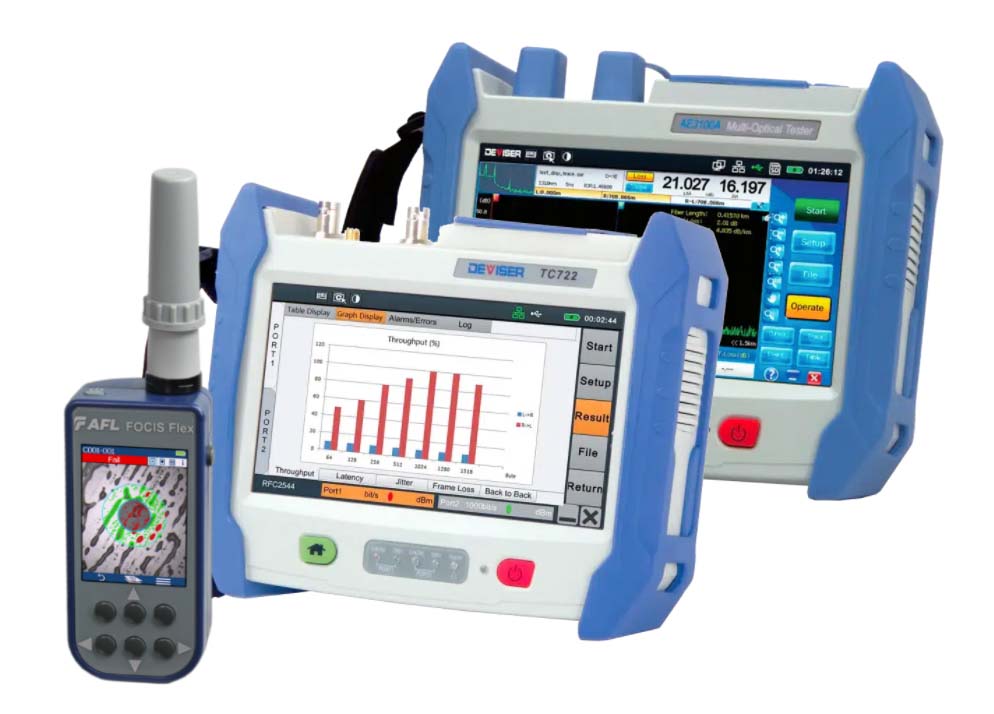 Portable toolkit for fast and easy turn-up of Ethernet services including optical inspection probe, OTDR and multi-service tester.
Ethernet testing supporting dual ports up to 10Gb/s, Y1564 Service Activation testing, packet capture and transmission protocls including OTN and SDH.
Fibre testing with FibrePath Link Mapping intelligent event analysis making it easy to identify events along the fibre, and dual wavelength support.
Auto-test connectors with a single button press. Automatically verify patch cords and bulkhead connectors are suitable for use.
Ethernet service activation – quickly turn up and activate customer services. The toolkit provides all the functions needed to test and validate Ethernet services at the customer location. Easily test optical connections, fibre connectivity, services and SLAs.
Data centre testing – certify fibre installation in the data centre, test MPO connectors and test traffic within the DC. Test and troubleshoot Ethernet connectivity between data centre regions.
Metro network testing – test multiple 10G Ethernet connections across the network using independent traffic profiles on each port. Test connectivity and splitters with the high performance OTDR.
Multiservice Ethernet tester
It is fully equipped for Ethernet performance assessment; Metro Ethernet/SONET/SDH, and Mobile Backhaul installation, activation, or maintenance, point-to-point Ethernet access deployment, service troubleshooting and more.
The tester supports multiple protocols in addition to Ethernet including SyncE, PDH, SDH, and OTN, making it an ideal tool for expert analysis of next-generation high-speed Metro and Carrier Transport networks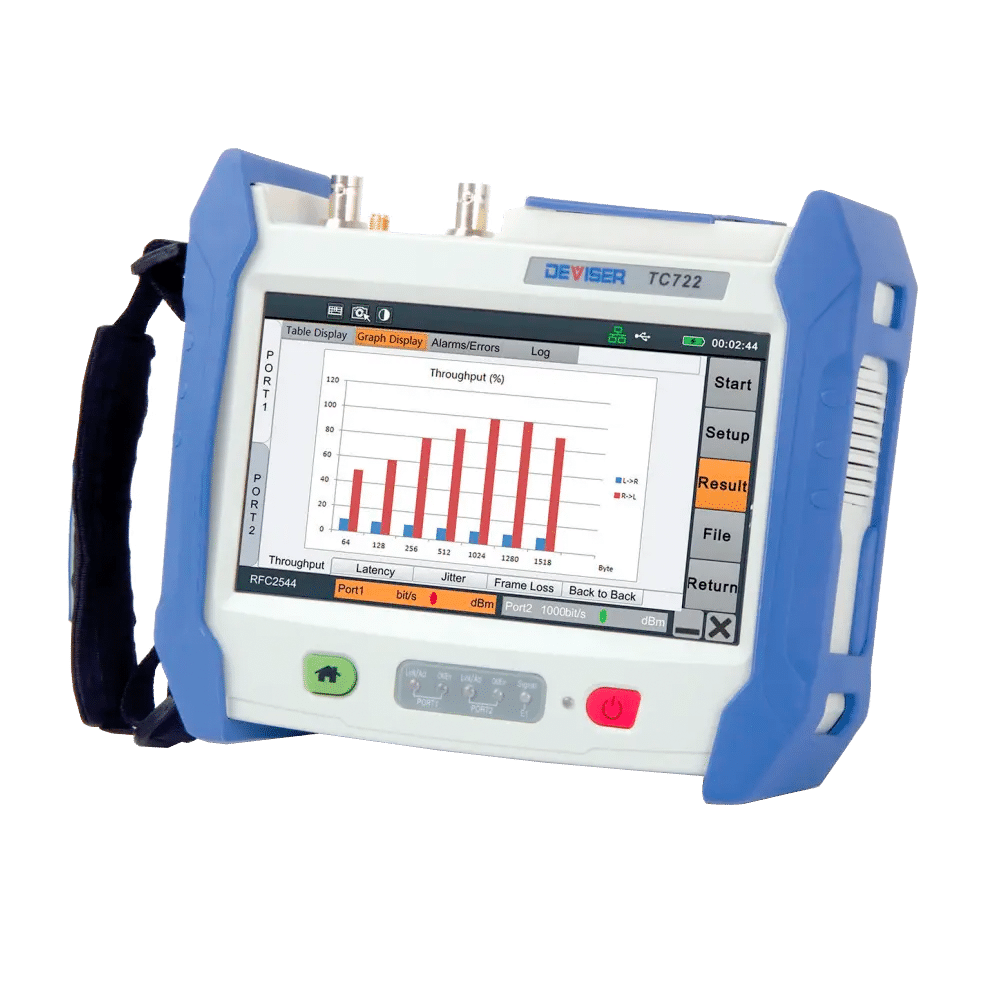 Featuring intuitive touchscreen controls and real-time data
analysis, the AE3100 is the ideal test instrument for constructing, deploying, maintaining, and authenticating FTTx networks, as well as verifying access networks.
The OTDR can identify and locate link impairments and measure the insertion loss by LSA, 2Pt and 4Pt methods as well as measuring optical return loss.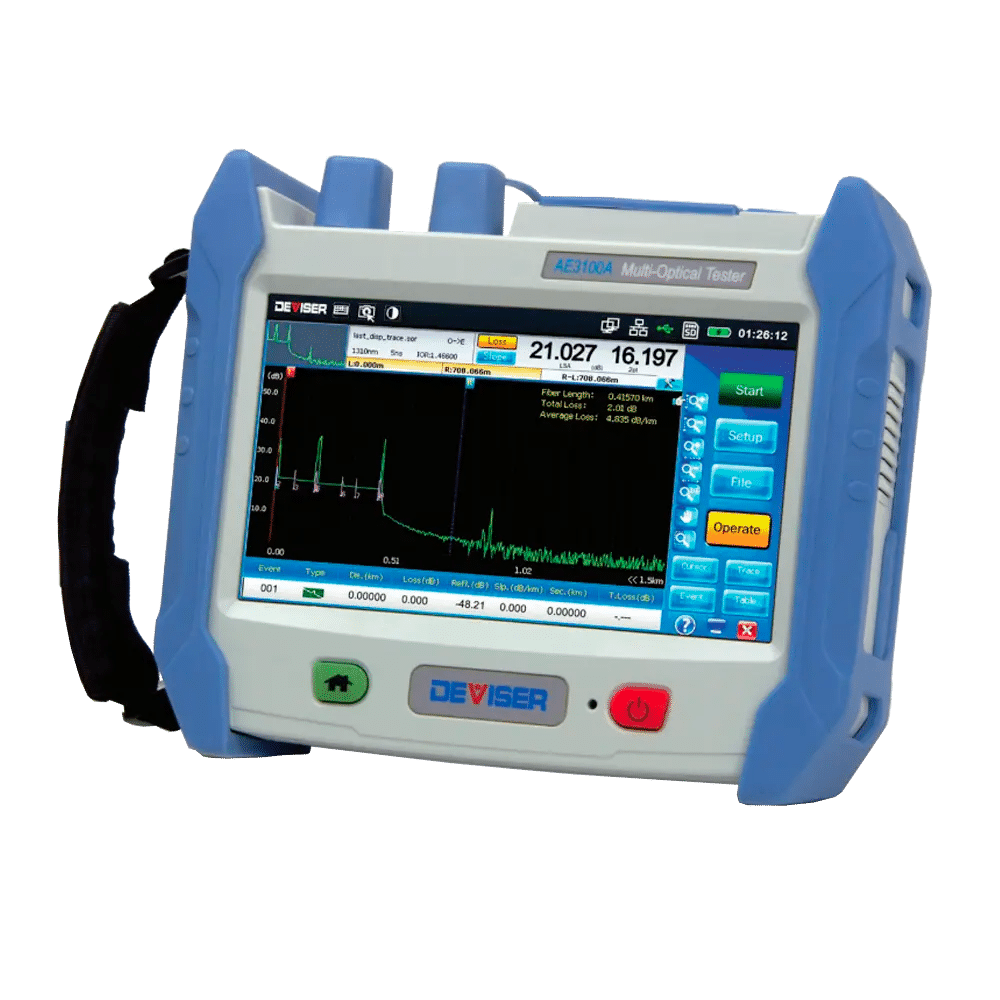 Connector inspection probe
FOCIS Flex makes connector inspection simple, fast, and convenient. With the press of a single button, FOCIS Flex auto-focuses, captures and centers the end-face image, applies Pass/Fail rules, displays image and Pass/Fail results, saves results internally and/or wirelessly transfers data to a smart device. It is fast, small, and easy to use to enable 100% connector inspection.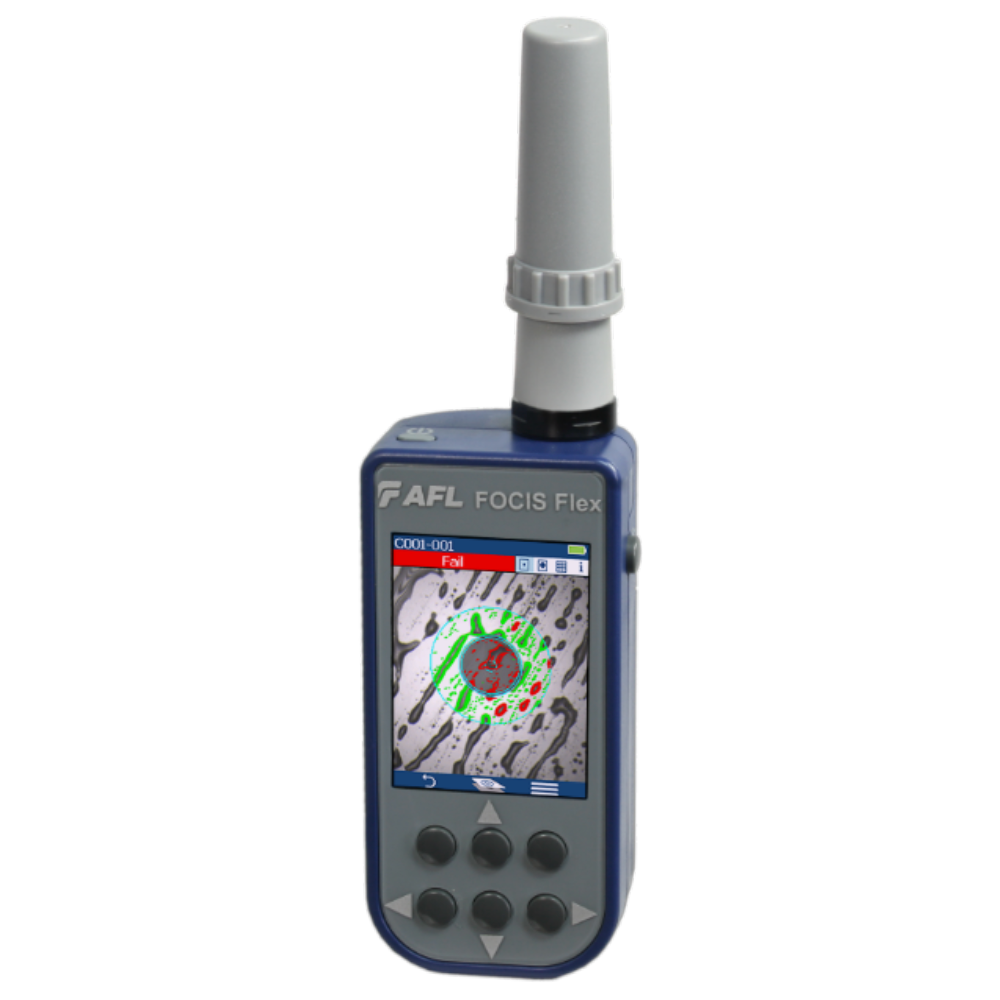 A suite of optical measurement tools including power metre, laser source and visual fault locator can be included within the toolkit at various wavelengths supporting common applications.
Remote control software enables testing from remote locations, reducing the need for travel to sites.
Measurement data from completed tests can be remotely collected and managed.