The STACK-WFA testbed is designed specifically for Wi-Fi 6 conformance testing.
Featuring built-in AP and STA devices for testing Wi-Fi 6 features it is a completely self-contained test solution. The devices are installed in dedicated octoBox isolation chambers.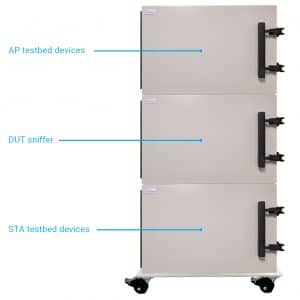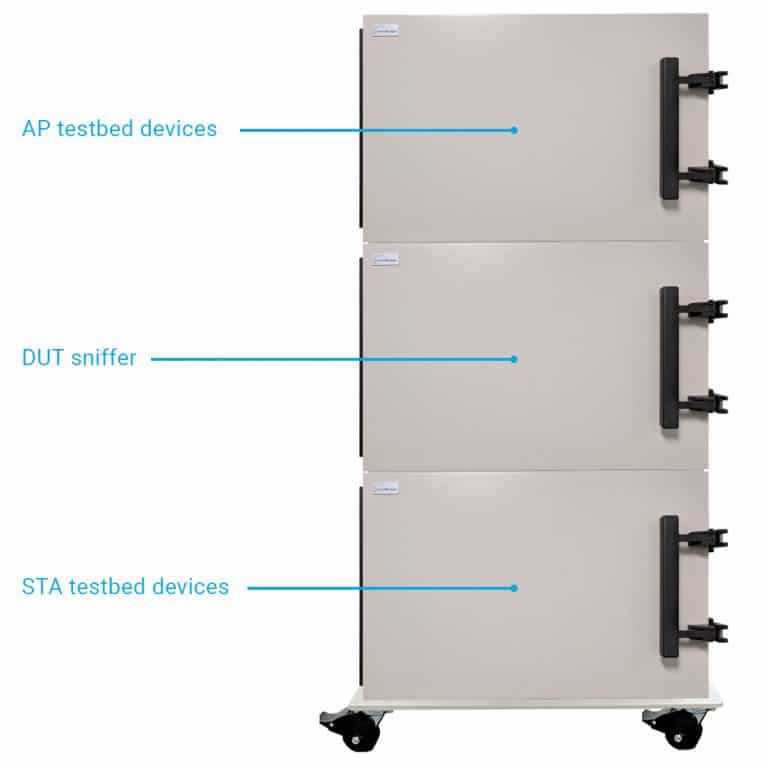 The testbed includes servers required to support feature testing and automation, making the entire solution available to use "out of the box".
Hundreds of automated test cases are included with the STACK-WFA testbed to help customers verify interoperability and functionality of their devices.
Stackable and configurable octoBox personal testbeds are completely isolated from external interference and can be used at an engineer's office or lab bench.
Each octoBox testbed is controlled by a dedicated Node.js web server accessible via a browser UI for manual control, or via REST API for test automation. The server provides the time base for the testbed and controls the built-in instruments, DUT configuration, traffic, and test flow. Test results are saved in a MongoDB database, enabling multiple teams to easily collaborate by sharing the test automation scripts and test results.