Splicing To Reduce Data Centre Fibre Management
Datacentre splicing - reducing the fibre management footprint
Space within the data centre is at a premium.
Every inch of space that can be saved presents more opportunity to generate revenue through additional services that require additional hardware installed.
Fibre splicing and the use of splice-on connectors within the data centre minimises the amount of fibre management hardware that is needed within the data centre, and increases the space available for revenue generating hardware.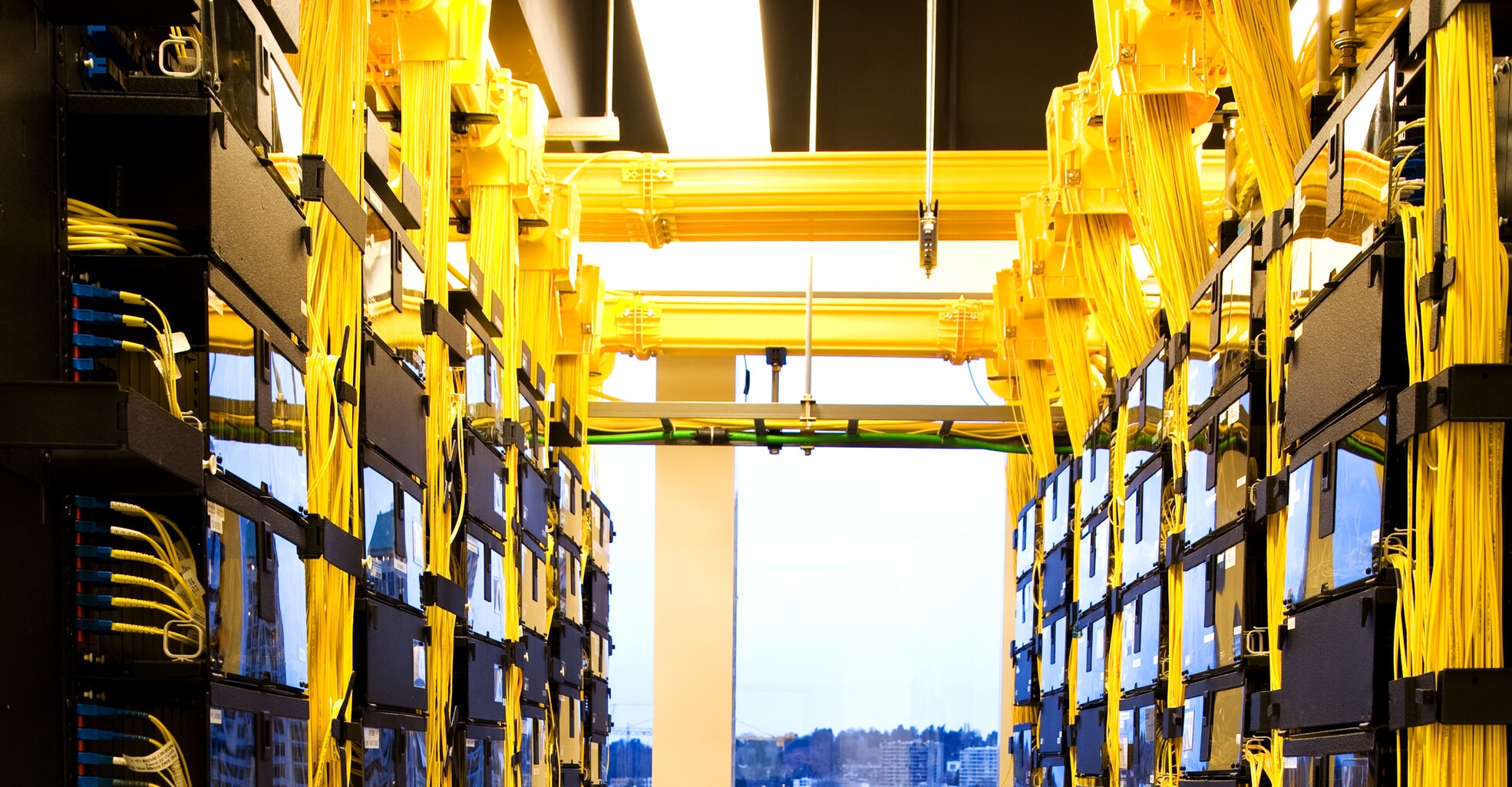 Splicing within the data centre reduces excess cable and fibre management
While push-on connectors are available and have been used in the data centre, the yield for these is inferior to splice on connectors, with failure rates up to 30% observed. Failure can be due to the fibre core being bent or damaged during the fitting of the push-on connector. Conversely, the splice-on connector has a low failure rate, and with the automated splicing and testing functions provided by the KR12A the rework needed is minimised and the life of the connector is increased.
Splicing the connectors, therefore, reduces the MTBF of the fibre infrastructure of the data centre.
5 step fibre splicing with automation built-in
| | |
| --- | --- |
| Stripping | The KR12A ribbon splicer features an automatic stripper that removes the fibre coating and cladding, exposing the fibre core ready for splicing in just one second. |
| Cleaving | The rotating cleaver blade can cleave up to 75,000 fibres before requiring replacement. Sharp ends are captured within the attached sharps container. |
| Cleaning | The built-in one-touch cleaning pump enables the technician to immediately clean the fibre end upon cleaving. |
| Splicing | The splicer automatically aligns the fibres and splices the fibre ends.  Following the completion of the splice the quality is automatically tested through a tension test, ensuring the splice is good. |
| Protection | The splice is protected throughout the application of a heat-shrink splice protector. The built-in sleeving unit applies the splice protector within 40 seconds for the ribbon sleeve. |
KR12A - the key to easy, repeatable data center splicing
Supporting all the actions needed to splice fibre within the data centre, the KR12A All-In-One Ribbon Splicer enables a splicing technician to make a good splice first time, everytime.
Using the KR12A to splice fibre within the data centre removes excess cable in the datacentre and reduces the need for fibre management – keeping your fibre footprint to a minimum and freeing up real estate for future use.
Time on site is kept to a minimum through the easy-to-use automated functions of the splicer, and the automatic testing reduces the risk of a poor splice making a revisit to high security areas necessary.
Request a demo today
See how the KR12A can revolutionise how you deploy fibre within your data centre. Complete your name and email address below and we will contact you to arrange a demo.
All-In-One Ribbon Splicer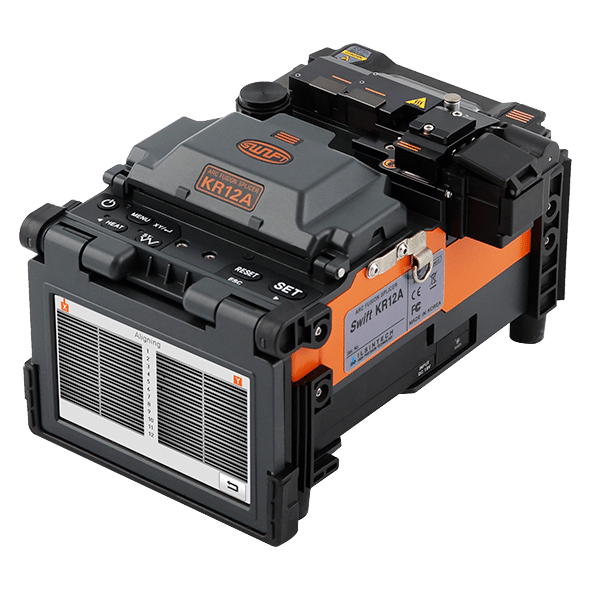 The KR12A All-In-One Splicer enables repeatable, reliable fibre splicing within the data centre.
Combining five splicing functions into a single tool and using automation to ensure that a splicing technician makes a good splice every time, minimises the need for access to secure areas within the data centre